Port Gdańsk Eksploatacja in Poland has taken delivery of an LHM 550 mobile harbour crane, the 300th unit of this type Liebherr has delivered.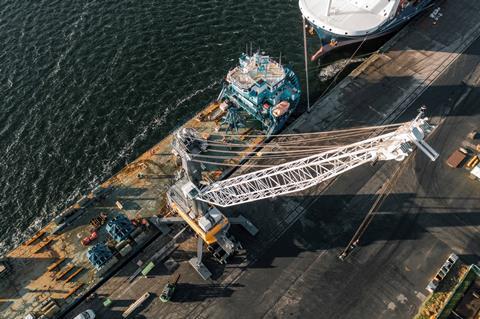 The crane supplied has a boom length of 48 m and a lifting capacity of up to 104 tonnes. The machine will primarily be used for bulk handling of coke, coal and scrap metal.
The Liebherr mobile harbour crane series is suitable for a wide range of applications. For example, the LHM 550 can be used for bulk or general cargo handling, container handling, as well as heavy-duty lifts of up to 154 tonnes.
The first unit went to Kuwait in 2010. Since then, Liebherr went on to deliver the units worldwide. In terms of sales per country, India leads the ranking with 23 units sold, closely followed by Italy and the USA. In the 2021 sales year, 26 LHM 550s were sold worldwide.