Crane and heavy transport company Allied Crane Hire has taken delivery of a Liebherr LTM 1230-5.1 mobile crane at its facility in Cape Town, South Africa.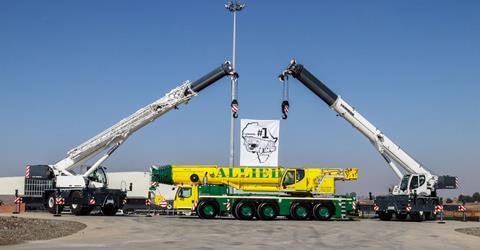 The long telescopic boom of the 230-tonne lifting capacity crane and technical innovations such as VarioBallast, VarioBase and the Liebherr single engine concept were important criteria in the purchase decision, according to Liebherr.
André Engelbrecht, managing director at Allied Crane Hire, added that the LTM 1230-5.1's 75 m-long telescopic boom was also a factor. "This allows us to do many crane jobs without having to set up a lattice jib," he said.
Liebherr said that the LTM 1230-5.1 is an ideal crane for work in steep positions and at great heights, for example in wind turbine maintenance or petrochemical operations. With lattice extensions, the crane can reach a maximum lifting height of 111 m.
In addition, the ballast radius of the LTM 1230-5.1 can be adjusted between 4.8-5.7 m. "Operations in the petrochemical and mining industries are extremely challenging: little space, time pressure and constantly changing conditions. This calls for high flexibility from the cranes," Engelbrecht added.