Mammoet is investigating the possible violation of its intellectual property rights by Huisman and BMS relating to a recently announced series of land cranes, including a 3,000-tonne ring crane.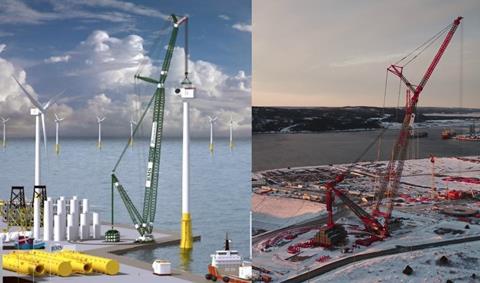 If any violations are apparent, Mammoet said that it would take steps to actively enforce its legal rights in any and all applicable jurisdictions.
HLPFI reported in January 2022 that Denmark-based BMS Heavy Cranes had tasked Huisman with the delivery of a 3,000-tonne capacity ringer crane that is optimised for operations in the wind energy industry.
In late April 2022, a court in the Netherlands found the above claims to be unsubstantiated. As such Paul van Gelder, ceo of Mammoet Holding, issued the following statement:

"In February 2022, Mammoet alleged that Huisman is possibly infringing on its intellectual property rights with Huisman's 3,000-tonne ringer crane contract with BMS. The suggestion of IP infringement is unsubstantiated and therefore unlawful against Huisman."