Austria-based Manfred Schrefler has taken delivery of a Broshuis pendle axle trailer.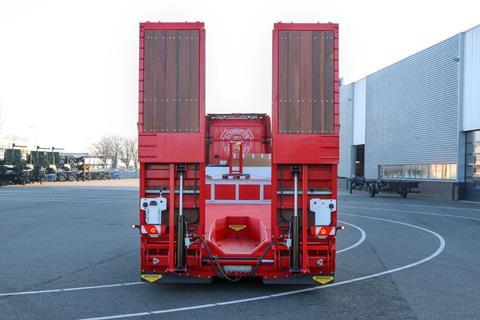 The semi low-loader features a 0.8 m-wide and 3.5 m-long crane arm recess and ramps. The multifunctional trailer is capable of transporting a range of construction vehicles, said Broshuis.
Broshuis added that the tare weight of this generation of pendle axle trailers is at least 10 percent lower than previous versions, which means it can carry heavier loads.
Manfred Schrefler explained the decision behind the purchase: "We transport our own machines and want to have the flexibility to carry a range of equipment. For this reason, we have opted for a trailer with ramps and a crane arm recess. Due to the low weight, we can now also transport our largest machine ourselves.
"Also, because of manoeuvring on uneven terrains and lifting loads ourselves, we opted for the trailer with the most stroke" the company said.