The port of Grenaa in Denmark has ordered a Liebherr LHM 550 mobile harbour crane.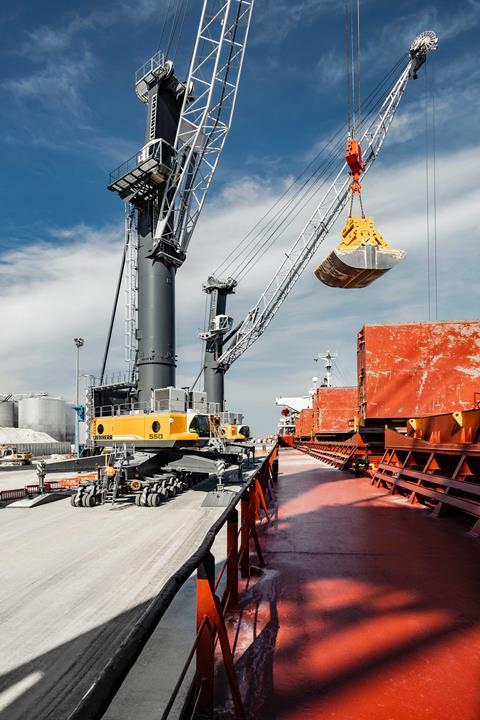 The LHM 550 has a lifting capacity of 144 tonnes and a 54 m-long boom.
Before the LHM 550, which was previously in service in Finland for three years, is delivered to the port of Grenaa, it will be upgraded at Liebherr's headquarters in Rostock, Germany. It will be fitted with an electric drive, which Liebherr said will significantly reduce future emissions when handling goods.
The port said that as one its existing cranes was no longer up to date, it decided to upgrade its equipment and increase its performance with the new mobile harbour crane technology.
The wheel sets on the LHM 5050 are individually steerable and have load balancing, whereby the ground pressure for each wheel does not exceed 6 tonnes. 360 degree mobility ensures manoeuvrability – a "decisive advantage at all quays and terminals," Liebherr said.