France-headquartered Rave Group has acquired a self-propelled five-axle Cometto transporter.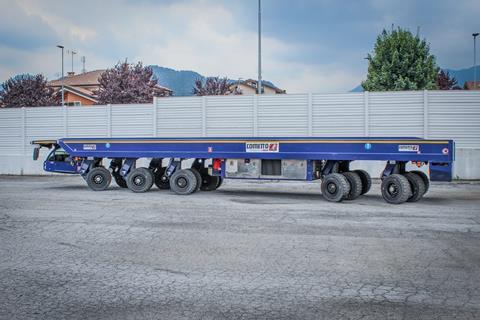 The ETL 5/4E is ideally suited for industrial applications, said Cometto. It is a low-profile cabin steelworks vehicle that has a payload of 140 tonnes and a flat loading platform that measures 14.1 m long and 2.99 m wide.
Each suspension is equipped with pendle axles with a capacity of 34.3 tonnes and a maximum steering angle of 135 degrees.
The configuration of the hydraulic suspension is designed in such a way that the loading platform can be raised and lowered, which ensures maximum safety, according to Cometto.
The trailer is also equipped with a Cometto all-wheel steering system, which enables manoeuvrability and optimal steering, the trailer manufacturer added.