Sany's SCC40000 crawler crane has been used to erect a propylene splitter tower for a rubber and plastic production project in northern China.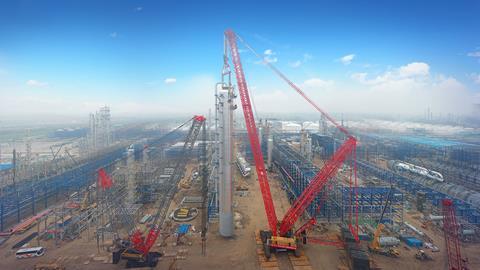 HLPFI first reported on the impressive 4,000-tonne capacity crane in June 2020.
The SC40000A crane has twin lattice booms and features a maximum load moment of 90,000 tonne/metres. It can lift as much as 2,000 tonnes to a height of 100 m. The crane can be transported as 150 trailer loads of 30 tonnes each.