Heavy lift specialist Sarens has added five MAN GTX trucks to its fleet in Poland.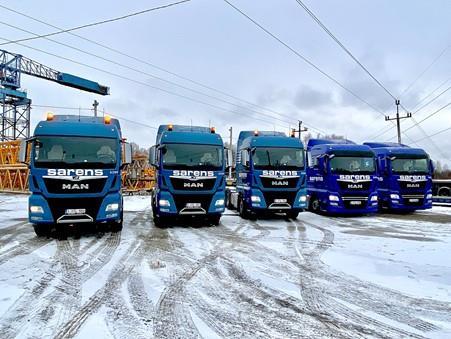 Sarens received three MAN TGX 6x4 trucks and two lowdeck MAN TGX 18.470 trucks. Although currently deployed at the company's depot in Sochaczew, Poland, the vehicles will serve clients and projects across Eastern Europe and Scandinavia.
Sarens said that a prominent feature of the trucks is the state-of-the-art engine, as well as a GPS cruise control system, which allows the driver to make a visible impact on cost and CO2 emissions.
Sarens added that the vehicles are capable of performing in difficult terrains and harsh conditions that are typical of the regions they will operate in, including Norway and Sweden.
Mariusz Sudol, Sarens regional director, eastern and northern Europe, said: "We have been experiencing increased demands of the trucks in the region…MAN trucks are the best available in the market and will also help us to reduce the maintenance and fuel costs."