Sommer Kranverleih has taken delivery of an 800-tonne capacity LTM 1750-9.1 mobile crane.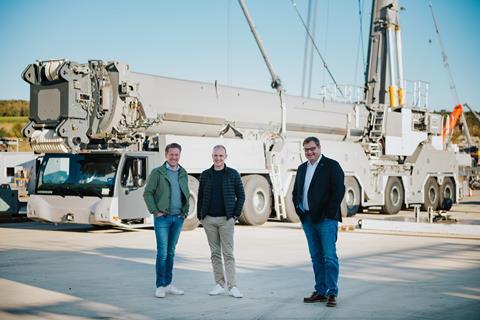 The nine-axle crane was driven from the Liebherr manufacturing plant in Ehingen, Germany, to a wind farm in Austria, where the unit was put to work erecting the lower tower segments for ten wind turbines.
"Customer requirements relating to lifting capacity and height are on the rise, that is why we decided to buy the LTM 1750-9.1," said managing directors Hagen and Björn Sommer.
Earlier this year, the company took delivery of an LTM 1450-8.1 and LTM 1230-5.1 also from Liebherr.
"We think it is important to provide our customers with new cranes featuring the latest technology. That is why we replace our cranes every four to five years." added Hagen Sommer.