The Netherlands-based ZTZ Logistics has taken delivery of two low-loader trailers from Faymonville.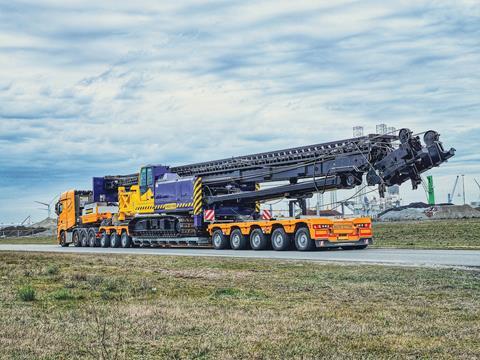 The order included a 3+5 version of the VarioMAX trailer with an extendable excavator deck. It was recently used by ZTZ Logistics to transport a 77-tonne Fundex F3500 foundation rig.
The company also added a 1+3 GigaMAX lowbed trailer. The front bogie is integrated with the gooseneck, which contributes to reducing the overall length of the convoy as well as increasing the payload capacity.
According to Faymonville, the gooseneck is detachable for a smart and simple front-loading process of machines on tyres or tracks.