Philip Adkins, CEO of Red Box Energy Services Pte Ltd, sees the business of shipping through the lens of someone with markedly different experiences and values to other industry leaders, a by-product of his earlier life. Justin Archard caught up with Philip over a long lunch during a recent visit to the UK from Singapore, where he is currently based. Justin wanted to explore Philip's back story and learn what has kept him motivated.
In Matthew Mccleery's recent novel The Shipping Man, US hedge fund manager Robert Fairchild spots what he thinks is an opportunity as the Baltic Dry Index plunges in the wake of the global financial crisis. He comes to find that the shipping business is a cauldron of characters and complexity, and his misadventures take him all over the world revealing to the reader the unique and risky nature of the shipping business – especially to a rookie.
It almost feels appropriate to describe Philip Adkins as an accidental Shipping Man, given his history and some of the parallels that can be drawn with the novel. A global citizen, Philip graduated from Columbia University in the city of New York with a degree in East Asian Studies and, via a series of successful ventures in Japan and Australia, he arrived in the shipping industry during 2007 as the ceo of Netherlands-based Fairstar Heavy Transport – with no shipping experience at all.
Some readers will recognise Philip as the man who in 2012 had a very public feud with the Dutch heavy transport company, Dockwise, in an attempt to thwart but ultimately fail in preventing the hostile takeover of Fairstar, which was listed on the Oslo stock exchange at the time. While Dockwise may have prevailed, Philip always suspected that its true motive was not only to acquire Fairstar's modern fleet and USD400,000 million orderbook but to get him out of the market as a competitor.
However, when the Fairstar battle concluded it led to a new opportunity for Philip and his team, most of whom have been with him since 2008. Today Philip is ceo of Red Box Energy Services, a Singapore-headquartered company that owns and operates two highly advanced ultra-heavy module carriers – Pugnax and Audax – both of which have been permanently employed since their launch in 2016. The company services the high-end and most valuable segment of the marine heavy transport market, shipping modules for energy infrastructure projects.
He is keen to show me the tips of his fingers. They are flattened, leathery and smooth. I recognise the condition, as a sometimes-guitar player myself, as the tell-tale sign of a string-playing musician. He tells me that he has recently returned to music studies after a long hiatus and picked up the cello again seriously; he is currently preparing to perform in quartet, trios and duets, focusing on Bach and Schubert. A classical repertoire of devilish difficulty. It is a time-consuming endeavour but he is committed and evidently time is in supply: the Red Box vessels are employed on long-term time charter contracts for Canada LNG.
Challenge and reinvention
Philip's journey is one of change, challenge and reinvention, with threads of the past brought forward and woven into the fabric of the present. As an investment banker in 1980s Japan (he speaks Japanese), the importance of winning in a highly competitive environment was strong motivation. "Japan is ultra-competitive," he said, "and I like competition. If you can do something in Japan they cannot do themselves, you can be very successful. But as soon as they can do it, you are out."
At that time, Japan was still in its post-war nation building phase, but its economy was growing quickly. Inward investment was rapid as companies established manufacturing and high-tech plants. Capital was accumulating rapidly but existing finance ministry regulations, in place to preserve capital, meant there was no established path for outward investment into international markets where better returns could be sought.
"I was responsible for inventing a financial product using a technique called the 'Kagonuke Lease' in 1984 which allowed us to freely export capital outside all of the Japanese foreign exchange laws. When my boss at that time told me he was leaving the bank, it was a significant day in my life; I suddenly had the responsibility at the bank for establishing the capital markets group in Tokyo. That was the foundation of my future success."
Eventually leaving the bank and establishing his own company, Cadenza International, Philip brought several clients with him. Among them was the Walt Disney Company, for whom he was raising capital to finance animated and feature films, as well as the ailing convenience store group 7/11 which needed a full-scale restructuring. But in one of those life-changing moments the opportunity surfaced to buy the near-bankrupt Australian hospitality group Cascade, which included Tasmania's James Boag & Son Brewery.
Having reduced liabilities and sold off unnecessary assets, he was left to focus on the James Boag & Son Brewery. Philip drew on not only his finance expertise but the lessons he had learned about branding from Disney, thus creating the blueprint for the turnaround of both brewery and the establishment of the brand, James Boag Premium lager.
"What I learned about financing intangibles was the power of the brand. It was an opportunity for me to bring my skills and the values I could rely on and the imperative of when in a competition, to be the best. I wanted to be at the top of the market with a premium top-of-the-market beer."
"What I learned about financing intangibles was the power of the brand. It was an opportunity for me to bring my skills and the… imperative of when in a competition, to be the best." – Philip Adkins, Red Box Energy Services
James Boag's Premium lager was launched in 1994 and went on to become the brewery's best seller, winning more awards than any Australian beer had ever done, and was coincidentally my beer of choice when I lived in Australia.
Ten years after purchasing James Boag, which was by then a profitable business, Filipino brewer San Miguel made an offer of USD120 million for the company. "It was a fair offer," he said. Boags has subsequently been resold several times for ever larger amounts as the brand has internationalised.
Olympic campaign
Between leaving Boags in 2000 and arriving at Fairstar in 2007, I wondered what had come in between? An Olympic campaign was not an answer I was expecting.
After leaving Tasmania, Philip committed himself to being selected for the Beijing Olympic Games as a Three Day Event rider. He describes this event as "the ultimate expression of horsemanship, of the rider's horsemanship and the abilities of the horse". Comprising the disciplines of dressage, cross-country and show jumping, it is considered to be the epitome of the equestrian achievement.
Philip's Olympian ambitions were supported by an Irish sport horse named Parkmore Ed, a once in a lifetime horse. The plan was to compete for Team USA as a horse and rider combination.
Serendipitously, he was invited to join Team GB as a fully accredited member so long as he surrendered the reins to William Fox-Pitt, who rode Parkmore Ed and contributed a bronze medal in the Team Three Day Event.
At around the same time as the Beijing Olympics, Philip was casting around for new business when that Robert Fairchild moment revealed itself. "I was looking for investments that had the features of complexity, high barriers to entry and pricing power. Marine heavy transport ticked those three boxes."
Taking an initial 5 percent stake in a recently floated company on the Oslo exchange that was converting two semi-submersible barges to oceangoing semi-submersible heavy transport vessels, Fairmount Heavy Transport (later Fairstar Heavy Transport), Philip entered into a market segment that became one of the brightest burning beneficiaries of the post-financial crisis bailout world.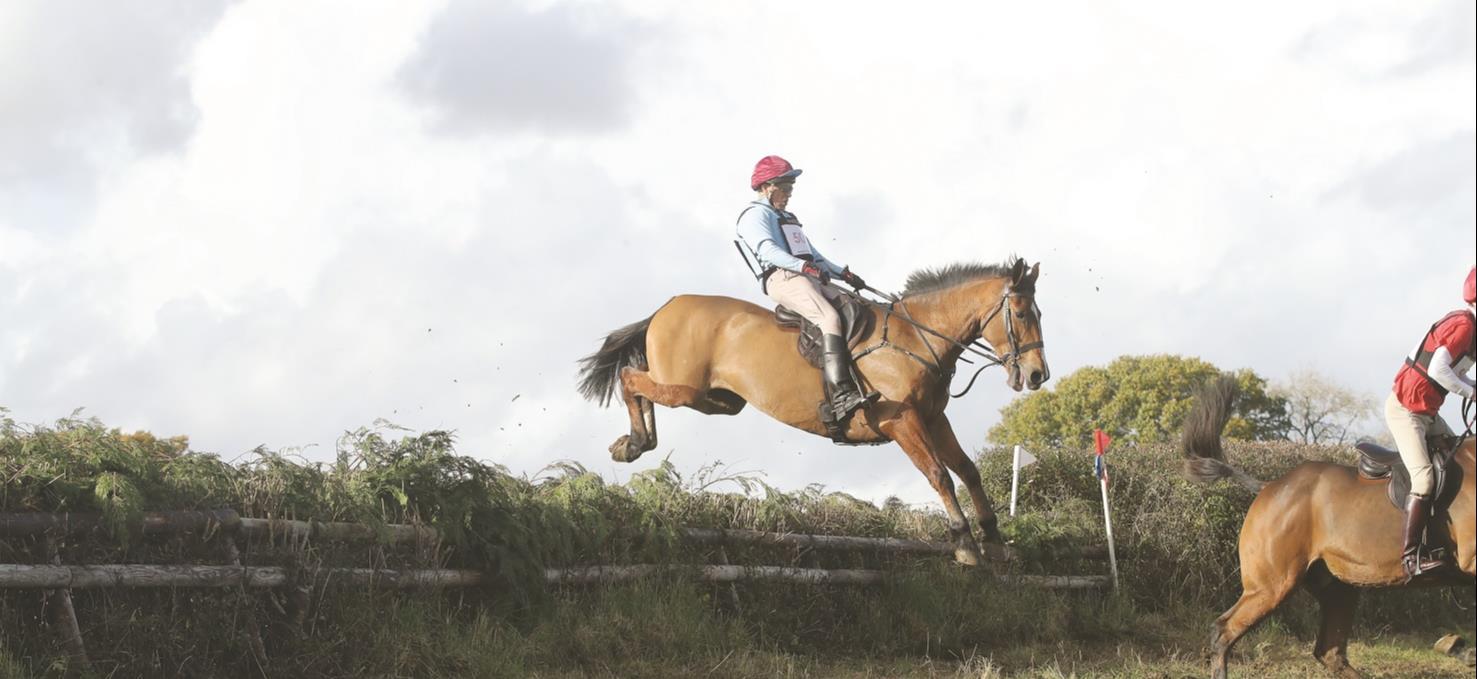 Nevertheless, investing in shipping start-ups is a brave man's pursuit; managerial structure and operating behaviour is critically important as the cash burn can be eye-watering. Those that put their money into John Fredriksen ventures probably do so believing in the man and his reputation.
Taking charge
Anyone who has invested in the small cap market and been faced with an unscheduled capital raising will know that sinking feeling when cash unexpectedly runs short and the tin is rattled. Under similar circumstances, many of us would cash-in our investment, take the hit and move on. Instead, sensing that something was not right, Philip consulted other shareholders and decided that a change of management was needed if the project was to succeed. Shortly afterwards, he was elected as the new ceo of a start-up shipping company with two conversion projects under way in a Maltese yard – and no shipping experience.
"So, I said to myself, 'I have been ceo and chairman of a publicly listed company in Australia. We are going to do things properly'. But what did I know about shipbuilding? Nothing. I did know about making movies and the sequential, time-based production process. I was inspired to apply the same disciplines to shipbuilding."
Against the odds, but with his team of hardworking and dedicated Dutch professionals, the Fjord and Fjell were eventually completed. This led to the opportunity to construct two newbuild semi-submersible vessels – Forte and Finesse – which were ordered in China. Building ships is one challenge, putting them to work is another.
I recall first coming across Philip in 2009 at the Australian Petroleum Production and Exploration Association (APPEA) conference in Darwin. He sat on a panel discussing Australian oil and gas projects and confidently predicted that Fairstar would win the Gorgon LNG project module transport contract – the biggest project prize in the world at the time.
It was a bullish call given who he was sharing the stage with – but not atypical of Philip's approach to life. Fairstar had no track record and barely wet ships. Yet according to the Australian publication Offshore Energy Today, contracts and extensions worth more than AUD110 million were placed with Fairstar, which by any standard is a big gig. Cementing this success, contracts for the Ichthys project followed in rapid succession.
The Dockwise affair was a bitter pill to swallow. But that was the risk of being a publicly listed company, especially in a specialist niche. Philip's business philosophy leads him away from exposure to price commoditisation. "That is a bad basis on which to build a sustainable business," he said, preferring to focus on value rather than price.
Sometimes value is more of an intangible component and frequently share prices do not reflect tangibles accurately, leaving open the prospect of predation by competitors. Dockwise understood the potential value of Fairstar as well as the desire to take out what was becoming a serious competitor.
The takeover itself may have been acrimonious but it was the 'discovery' by Dockwise of what it claimed was an additional and undisclosed newbuild ship order at the time of the takeover that set the stage for ongoing and drawn out litigation that continues to this day.
Philip has continued to tease Boskalis over the years at its failure to shut him out and at one time was quoted as saying "they should have hired a good hitman to take me out, they would have saved a lot of money on legal fees". The Red Box team is responsible for the design and construction of two of the most advanced and highest ice-class deck carriers in the world. Audax and Pugnax were critical to the construction of the Yamal LNG project as well as the Arctic LNG project, safely and successfully making several historic Northern Sea Route transits in the middle of the Arctic winter.
The dedication to being the best and to serving clients' needs continues to burn in Philip as strongly as ever. His music, love of horses and loyal colleagues and partners built on relationships of performance and trust, have led Philip to the balanced life we all seek.
This article has been taken from HLPFI's Jan/Feb 2023 edition, read more here.