Van Beest's Green Pin range offers "an ocean of possibilities" with its range of specialised components designed specially for subsea lifting operations.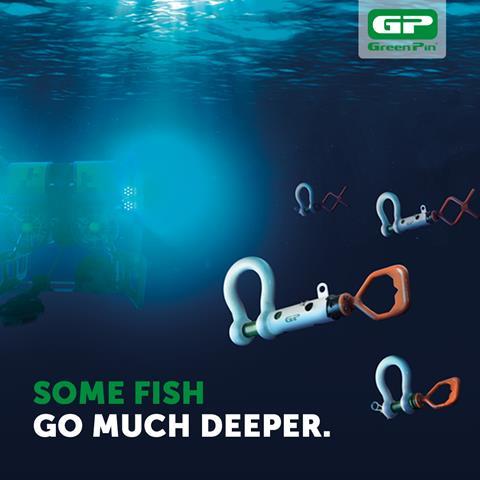 The range has been designed to endure extreme conditions under water and for use with a remotely operated vehicle (ROV).
Some sea creatures are more specialized than others. More fit to the extreme conditions under water. Like Green Pin subsea shackles and hooks for ROV operations. Green Pin offers an ocean of possibilities with its range of specialised components. Designed and produced with the right subsea mindset. For more control. For more precision. And for more possibilities. So make sure you choose Green Pin. The great white with the Green Pin.
The Green Pin ROV range features two types of ROV hooks designed for subsea lifting: the Green Pin ROV Eye Hook and Green Pin ROV Shank Hook. Green Pin also offer four types of ROV release shackles and two types of combined release & retrieve shackles. Showpieces in this range are the Green Pin Guided Pin ROV Shackle (for release and retrieve operations) and the Green Pin Locking Clamp ROV (Sling) Shackle (for release operations only). ROV release shackles are available with spring pins, locking clamps or spring loading
Fing out more information about the complete Green Pin ROV range, here.