Dutch crane service provider Hovago has ordered nine cranes from Tadano: three AC 5.220-1 and two AC 5.250-1 all-terrain cranes, two GTC-1800EX telescopic crawler cranes and two CC 38.650-1 lattice boom crawler cranes.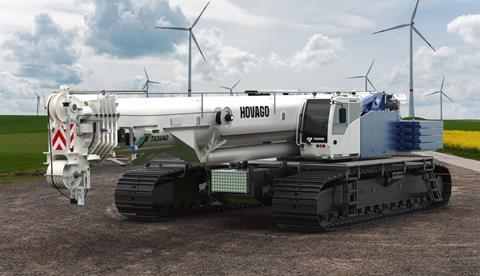 The first models will be delivered in the fourth quarter of this year, giving Hovago its first major crane package under the harmonised Tadano brand and with new product designation.
Hovago has been using cranes from the former Demag Zweibrücken plant for nearly half a century and is currently the largest fleet owner of Demag CC 3800's – operating 15 units worldwide supporting wind energy and industrial construction projects. Hovago owner Doron Livnat is positive about the international market and sees opportunities for the further expansion of the wind power second, which is one of the reasons why he also ordered boom booster kits for the two CC 38.650-1 crawler cranes.