In order to achieve carbon neutrality in the future, the shipping industry needs to explore the commercial development of new fuels, and work is well under way. Synthetic fuels, ammonia, battery installations and hydrogen fuel cell solutions are battling for position.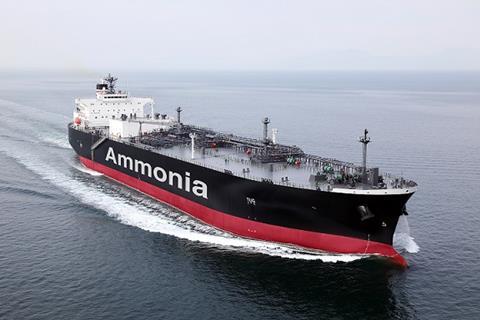 Currently, LNG is positioned as the bridge fuel for an energy efficient future, until greener alternatives become commercially viable. Over the last few years, the number of newbuild orders for LNG-fuelled vessels has increased rapidly.
While the newbuild orders using LNG as a fuel are mainly containers, crude oil and chemical tankers, and cruise ships, existing ships include passenger ferries and offshore support vessels.
Looking further ahead, however, industry analysts expect ammonia, green hydrogen and synthetic fuels to play a crucial role in the fuel mix post-2030.
Hydrogen fuel cells have proven their performance in a variety of applications, including buses, trucks, cars, forklifts and even passenger trains. Much like batteries, fuel cells produce electricity through an electro-chemical process. With a fuel cell, energy is stored separately in the form of hydrogen fuel; as long as the fuel is available, it can act as a generator. The only emissions from a fuel cell are water vapour and heat.
Additionally, hydrogen fuel can be produced from renewable sources, including solar, wind, hydroelectric, and geothermal energy, as a result this approach has been hailed as a viable zero-emission solution.

However, there are drawbacks – hydrogen must be stored in high pressure or low temperature environments, making it extremely costly. Other hurdles are in the refuelling infrastructure and hydrogen availability in ports. This infrastructure will need to be developed before the technology can be deployed to its full potential.
Synthetic fuels and ammonia could, to some extent, work with existing internal combustion engines. Nevertheless, there are still challenges to overcome, especially with ammonia, which is toxic and highly corrosive.
The fuel has promise, however, as engine development is ongoing and is accompanied by initiatives to develop the supporting infrastructure required to ensure a stable supply of the potential fuel.
Most recently, Japanese shipping company NYK Line signed a joint research and development agreement with Japan Marine United Corporation and Nippon Kaiji Kyokai (ClassNK) to explore the commercialisation of an ammonia gas carrier (AFAGC) and an ammonia floating storage and regasification barge (A-FSRB) – both of which would use ammonia as the main fuel.
The joint initiative aims not only to utilise ammonia as a marine fuel but also to establish methods for the mass transportation and supply of ammonia; currently, large-scale marine transportation of ammonia is currently carried out by multipurpose LPG (liquefied petroleum gas) vessels.
NYK explained: "As demand for ammonia fuel is foreseen to expand, the need for a transportation infrastructure for stable supply is expected to increase. Thus, the companies have decided to start this joint R&D of AFAGC and A-FSRB.
"The project is expected to contribute to the early introduction of ammonia fuel by utilising the barge as an alternative to land facilities (storage tanks, regasification facilities, etc.) for the stable supply of ammonia fuel."
Still, ammonia is just one part of the puzzle. There needs to be widespread production of all types of fuel on the supply side in order to meet industry demands. The likely scenario, in a bid to achieve climate neutrality by 2050, is the use of a combination of different fuels.