On June 5, 2017, the UAE, Bahrain, Saudi Arabia and Egypt suspended all land, air and sea links with Qatar. Three years on, Qatar Airways is seeking compensation but the project logistics market has proven to be resilient.
The blockade against Qatar, according to Qatar Airways Group, violated three separate treaties, namely: the OIC Investment Agreement; the Arab Investment Agreement; and the bilateral investment treaty between the State of Qatar and Egypt.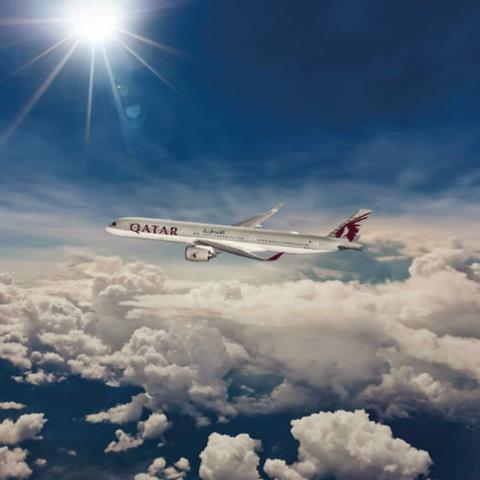 As a result, the airline has launched international arbitrations against Bahrain, Egypt, Saudi Arabia, and the UAE, seeking a total of at least USD5 billion from the countries as compensation.
The airline said: "Starting on June 5, 2017, without prior warning, the UAE, Bahrain, Saudi Arabia and Egypt took collective measures targeting Qatar Airways and its operations. These measures specifically targeted Qatar Airways, with the objective of shuttering Qatar Airways' local operations, destroying the value of the airline's investments and causing widespread damage to Qatar Airways' global network of operations.
"In particular, these measures included, but were not limited to, closing their airspace and airports to Qatar Airways' aircraft and revoking Qatar Airways' licenses and permits to operate in the blockading states. These measures persist to date and continue to disrupt Qatar Airways' global operations."
Commenting on the launch of the investment arbitrations, Akbar Al Baker, group ceo of Qatar Airways, said: "The decision by the blockading states to prevent Qatar Airways from operating in their countries and flying over their airspace is a clear breach of civil aviation conventions and several binding agreements they are signatories to. After more than three years of efforts to resolve the crisis amicably through dialogue yielded no results, we have taken the decision to issue Notices of Arbitration and pursue all legal remedies to protect our rights and secure full compensation for the violations."
The political impasse has certainly had ramifications on trade lanes in the Middle East Gulf, but so far Qatar's economy has proven resilient. Jigar Shah, director projects and 3PL at JSL Global, said that the country's importers worked out new sourcing strategies shortly after the blockade came into effect and now the country can feel the benefits.
"Since 2019, I would say there is very good volumes especially from Oman, Kuwait, Turkey, India and Pakistan," he said. "Actually, new sourcing patterns and direct services have impacted Qatar's supply chain quite positively because shipments [prior to the blockade] were routed via other transhipment ports and not coming direct to Qatar."
He added: "Major work for Qatar Metro is finished and we did not see any challenges on finding heavy lift operators exiting Hamad port or for shipment to Qatar. In fact, major FIFA 2022 Stadiums are almost ready and as we speak it is at the final stage for last finishing work and in a couple of months that also should be done."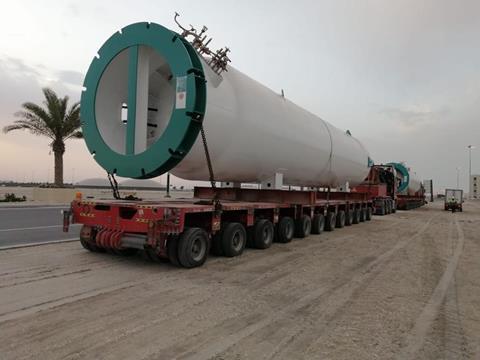 While Covid-19 has had an impact on some projects in the country, Shah is optimistic. Recently, JSL Global handled the delivery of two CO2 tanks for a power plant in Umm Alhoul despite Covid-19 disruptions, as HLPFI reported here. Each tank weighed 45 tons (41 tonnes) and measured 18 m x 4.2 m x 3.5 m.
Looking ahead, Shah said: "The market is expecting some new projects, like the Al Kharsaah solar power project, as well as the North Field Expansion (NFE) – a huge oil and gas project.
"Qatar's goal of expanding its liquefaction capacity by 49 million tonnes per year to 126 million tonnes per year will likely involve investments of more than USD50 billion on the offshore North Field." He added that the first phase of this project should start in the first quarter of 2021.
At JSL Global, the company will soon have operations at free zones set up in Umm Alhoul, near Hamad port, and at Ras Bufontas, near to Doha airport. "We are quite positive that such steps by Qatar Government will help to have an influx of new businesses, contributing to the economic growth of the country and increase the diversification of the Qatari economy," noted Shah.