Jumbo-SAL-Alliance has loaded its heavy lift vessel Jumbo Javelin with the first of 19 shipments of cargo for JGC Corporation's refinery upgrade project in Basra, Iraq.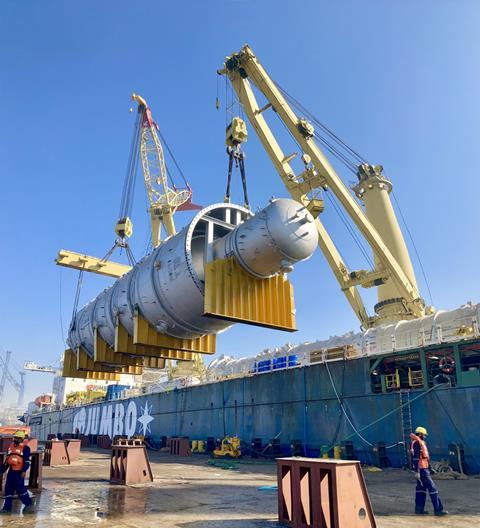 The cargo was loaded in Dahej port in India. Jumbo-SAL-Alliance said it will transport a total of 450,000 freight tons of cargo for the project.
Jumbo's heavy load vessel Jumbo Kinetic, which is equipped with two 1,500-tonne capacity cranes, and SAL Heavy Lift's Svenja, with two 1,000-tonne capacity cranes, will be utilised for the duration of the transportation scope.
The two vessels will undertake seven voyages each and transport the cargo from locations in India, China, Thailand, and South Korea. The shipments will include 80 modules and 31 pieces of equipment comprising a regenerator, vacuum columns, a fractionator, and seven 800-tonne bullet tanks, each measuring 82 m in length.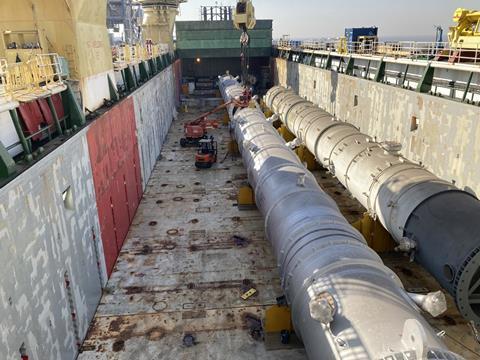 Laurens Govers, commercial manager at Jumbo-SAL-Alliance, said: "In every project that we undertake we consider not only the costs of transportation, but also the total project cost. With this project, our early involvement played a considerable role in this. We were able to work along with the client in tweaking the sailing schedule and suitable vessel rotations to match the vessels and maximise efficiency."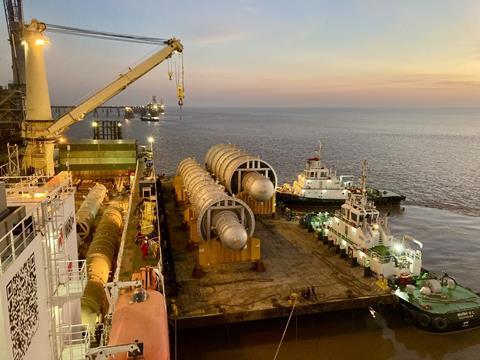 JGC is carrying out an EPC scope in the refinery upgrade project on behalf of South Refineries Company, an energy company under the Iraq Ministry of Oil.