There is a clear consensus regarding Brazil's project logistics potential on the global stage – but its political and economic uncertainties cannot be ignored. Nor can the changing dynamics among other large economies, writes Megan Ramsay.
One positive development for the project logistics and heavy lift community is that Brazil's oil and gas industry has been active in recent years and there is a backlog of projects. For instance, construction contractor Andrade Gutierrez Engenharia estimates its backlog at BRL12 billion (USD2.5 billion).
Among current work for this sector, freight forwarder Brasil Projects has been moving rigs imported from Argentina, Colombia and Houston (USA) for Subsea 7 to the Búzios 8 field, while FOX Brasil is working in the same field on behalf of a Brazilian shipyard. The company is bringing in pipes from China and other components from Italy and the USA for assembly in Brazil.
Heavy lift and transport engineering company Mammoet's Brazilian branch is keeping busy with modules for FPSOs, as well as transporting power plant equipment from port to site. It expects the oil, gas and energy industries to remain active and strong for the next few years.
In late May, Petrobras obtained authorisation from the National Agency of Petroleum, Natural Gas and Biofuels (ANP) to resume production of six more facilities located in the fields of Taquipe, Buracica, Fazenda Alvorada, Rio do Bu and Cidade de Entre Rios in the Bahia Terra Hub.
Sector recovery drives project cargo movers
"This is just a sample of the recovery we have experienced in this sector," said Aline Marinho, sales manager at Brasil Projects.
Petrobras has a new president, João Paulo Prates. A former politician, he was selected by Brazilian president Luiz Inácio Lula da Silva (generally referred to as Lula), and has announced that the company will no longer follow international diesel/fuel prices.
"Petrobras will adjust prices for the population in general – according to Prates, without going into losses," said Thomas Weitmann, director, Brasil Projects. "What this will mean, nobody knows," although it could help to reduce inflation.
Prates has said that Petrobras will invest in: offshore wind power in the north of Brazil; switching to environment friendly sources; the production of biofuels and nitrogen at all refineries; being a partner in offshore plans outside Brazil; and drilling in the Amazon, subject to environmental evaluation.
All this will require Petrobras to make significant investments – but, asked Weitmann: "Is this possible? Is this the right track? Petrobras is a half-private company and is on the stock market in New York. Do its shareholders agree to this plan?"
Either way, Brazil is developing renewable energy options, with project cargo imports largely comprising energy equipment from China, such as generators, turbines and transformers.
The transformer industry in Brazil has also been growing in terms of exports to the USA – where demand for power generation equipment is booming – and the Middle East, as well as within South America; Hitachi, Toshiba and Siemens are all active in Brazil.
"The latest auctions for new energy sources in recent years have been focused on solar, natural gas thermoelectric, green hydrogen and wind," said Marinho. "Without a doubt, solar has stood out in the country, as these are relatively quick projects to be assembled and environmental licences for installation are less restricted."
Green hydrogen could well be the next big step for Brazil's energy sector and it has seen substantial private investment. Marinho noted: "In the last two years, dozens of projects for the production of green hydrogen in Brazil have been announced. It is estimated that together they add up to over USD30 billion in investments, according to a survey by the National Institute for Clean Energy (Inel)."
Green hydrogen projects spring into life in Bahia
The country's first industrial-scale green hydrogen plant, located in Bahia, was completed by Unigel in 2022. Now, Shell and the port of Açu are collaborating on a pilot project with the aim of developing a 10 MW facility at the port by 2025, potentially expanding to 100 MW later.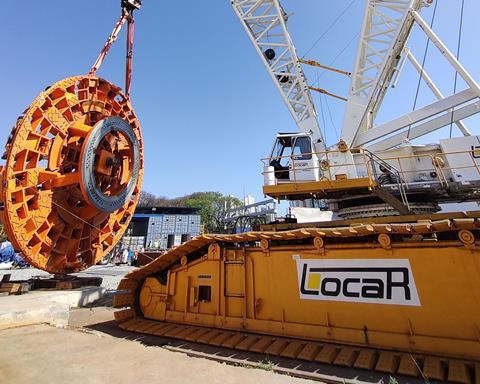 A big project this year is the 1,600 MW gas-fired Portocem power plant in Ceara. Ceiba Energy, a Houston-based power company with a focus on Latin American markets, has signed an EPC contract for the project with a consortium of Mitsubishi Power Americas and CONSAG. The plant will consist of four gas turbines, which may be fuelled partially by hydrogen, Ceiba said.
It added: "Mitsubishi Power will be responsible for the supply and commissioning of the M501JAC gas turbines, while CONSAG will be responsible for the engineering work, the supply and installation of the balance of plant equipment, and the installation of the turbines. CONSAG will also be responsible for the construction of the transmission line and the new 500 kV bay at Pecém II.
"The project's gas supply will come from a floating storage and regasification unit, chartered by Portocem and permanently moored in the port of Pecém."
Marinho said: "With so many new energy sources being created, the new auction race is aimed at substations and distribution lines that need to adapt to the demands of different energy sources. This year we will have two auctions focused on transmission, with 12 lots in total."
"The experience gained from onshore wind projects can contribute to the growth and success of the offshore sector."- Robert Crepaldi, Mammoet
There has also been plenty of discussion about offshore wind energy in Brazil – but for now, that seems to be as far as the idea has progressed. The country has significant potential due to its extensive coastline and favourable wind resources. It also has a well-established and mature wind energy industry on land, which provides a foundation of expertise, infrastructure and regulatory frameworks that can be leveraged for offshore wind development, pointed out Roberto Crepaldi, commercial engineer at Mammoet in Brazil.
Transferrable experience
"The experience gained from onshore wind projects can contribute to the growth and success of the offshore sector," he explained. "The progress that has been made so far is more silent than equipment and parts transportation and installation. It is related to building a supportive regulatory framework that provides clear guidelines and permits for offshore wind projects. This includes environmental impact assessments, licensing procedures and approval processes.
"In the coming years it will be possible to see the first regulated offshore wind areas and the first contracts related to the industry in Brazil." Mammoet has experience in Europe's offshore wind energy industry, as well as in the USA. It said that it is already helping clients in the early stages of studies for offshore wind projects in Brazil.
Naturally, ports play a crucial role in the offshore wind supply chain. They must have suitable berthing facilities, heavy lift cranes, large storage areas and the logistical support to handle the transportation and load-out of large wind turbine components. "Upgrades and adaptations are necessary to accommodate the specific requirements of the offshore wind industry since, nowadays, the ports are arranged to serve different industries, such as oil and gas and logistics," Crepaldi said.
While Brazil's existing port infrastructure is not perfect, it is good enough to get things started, noted Dominik Keller, head of global development, Fracht Group. "In fact, we believe that the main support for the offshore wind implementation will come from the shipyards originally designed to build oil and gas platforms. There are several such facilities along the Brazilian shoreline," he said.
Júlio Eduardo Simões, ceo of Locar Guindastes e Transportes Intermodais, agreed that while there are some port infrastructure challenges, none are insurmountable and that ports will adapt to the needs of the offshore wind industry as it develops and grows in the coming years.
Crepaldi commented: "The ports that develop a plan for an early start in preparing their infrastructure will be the most competitive ones when projects begin to be negotiated. Other infrastructures like grid connections and roads must be developed to make them suitable for the offshore wind industry."
Stumbling blocks for project logistics providers
With a change in government (Lula was re-elected in October 2022) and consequent changes to policy, the investment environment in Brazil is somewhat uncertain.
"The current economic situation has helped to maintain the high volume of domestic and international investments. Brazil is still very cheap for international investors," Simões outlined. "We have a lower inflation rate in comparison with the rest of the world (4.18 percent in April 2023)– but we have neither political nor economic stability and safety."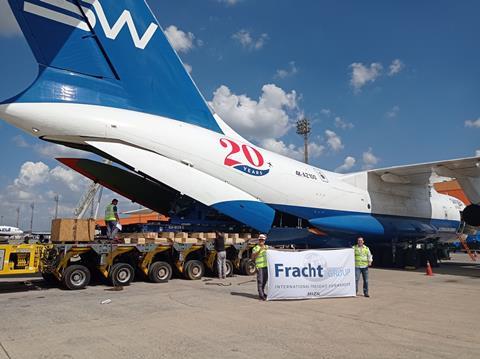 President Lula was elected very narrowly – beating ex-president Jair Bolsonaro by 50.9 percent to 49.1 percent. The country could not be much more polarised and the new government is still trying to implement policies and win support from different parties. Murilo Caldana, project director at FOX Brasil, said: "We have a leftist party ruling now, but the basis of government was rightist under Bolsonaro, so president Lula needs to negotiate to get support."
So far, the government has been moving away from privatisation. It also wants to change the latest labour reform in order to favour employees once again, amend the pension reform and alter expense budget limits. "It is back to the future" in Weitmann's view.
"The government is trying to impose a new, more flexible limit on expense budgets, which means in fact more expenses than are available. To cope with more expenses, taxes have to be raised and benefits for the private sector have to be eliminated," he said.
"The current economic situation has helped to maintain the high volume of domestic and international investments." – Júlio Eduardo Simões, Locar Guindastes e Transportes Intermodais
Inflation could well get out of control. The official bank interest rate was 13.75 percent at the time of writing, which the government was trying to reduce – despite the current economic instability.
Concerns about national debt increasing as a result of attempts to control inflation, along with higher taxes to service that debt and rampant unemployment, all make US and European investors hesitant to take the plunge in Brazil. Indeed, all investment from Europe and the USA has stopped, and Weitmann sees no light at the end of the tunnel.
Diplomacy
On the other hand, Lula seems keen to develop good diplomatic relations with countries around the world including the UK, the USA, Russia and China. Brazil will host the G20 summit in 2024, consequently handing over hosting the Brazil, Russia, India, China and South Africa (BRICS) summit to Russia for that year.
According to the Economic Times newspaper, the BRICS summit could result in a mechanism for transition to trade settlements in national currencies among member states. For instance, India and Russia have implemented the mechanisms of rupee-ruble trade, while China and Brazil have launched trade in national currencies. It said that Beijing and Brazil have signed an agreement on trade in mutual currencies, and the agreement will enable the two members to conduct their massive trade and financial transactions directly.
China has been Brazil's largest trading partner for more than a decade, with bilateral trade hitting a record USD150 billion last year, while India has also launched trade with several other countries in national currencies.
"These are big economies that do not need the USA," Caldana said, pointing to the significant level of business between BRICS countries. There is already a bank set up for these economies (it has since welcomed other members): founded in 2015, the New Development Bank (NDB) is headed up by former (impeached) Brazilian president Dilma Rousseff.
The NDB describes itself as "a multilateral development bank established by Brazil, Russia, India, China and South Africa with the purpose of mobilising resources for infrastructure and sustainable development projects in emerging markets and developing countries".
Tellingly, the eighth annual meeting of the NDB, held in its new headquarters in Shanghai on May 30-31, 2023, was titled Shaping a New Era for Global Development.
"The world is changing: China and India will soon be in the top three economies, the USA is losing economic power, and China will soon be number one – it cannot be postponed forever," Caldana said.
China is investing in Brazil in order to guarantee the production, processing and transport of agricultural produce, he continued. For instance, it is building a railway between Brazil and Chile to move produce to the Pacific coast and then to China. Some years ago, a Chinese company bought large corn farms in central Brazil and brought in a biomass power plant from China to burn the by-products to generate energy for the farm's own use and to sell.
Agreements with China buoy up Brazilian business
The federal government has announced a series of agreements relating to the energy sector between Brazilian companies and institutions and companies in China. These agreements are some of the results of Lula's third visit to Brazil's main trade partner, which took place on April 13 and 14.
"Lula met with the president of the Chinese state-owned State Grid, Zhang Zhigang, in Beijing," Marinho explained. "The president highlighted the importance of Chinese investments for Brazil, mainly in the area of renewable energy and expansion of the transmission grid through the integration of wind energy and solar generation projects."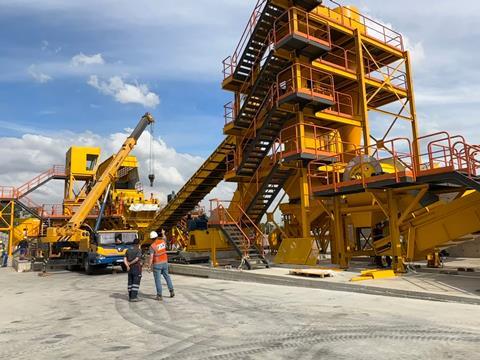 As already noted, China has many investments and interests in Brazil. The list is long, especially in the energy sector. According to Weitmann: "China owns more than 80 percent of the energy producing companies in the state of Sao Paulo. China does not subsidise projects; it is buying Brazil."
Companies that install production facilities in Brazil receive support because their business benefits Brazil. In addition, said Caldana: "Taxation on imports in Brazil is huge; as a result, more goods and equipment are being produced in Brazil and this is bringing more investment and projects to the country."
"Taxation on imports in Brazil is huge; as a result, more goods and equipment are being produced in Brazil and this is bringing more investment and projects to the country." – Murilo Caldana, FOX Brasil
Overall though, Brazil's complex bureaucratic processes, taxation and legislation all contribute to hamper the movement of heavy and oversized loads as well as the investment that drives demand for such services.
Infrastructure problems hinder transport options
And on the ground, while there has been notable improvement of federal roads in recent years, many roads and bridges remain in poor condition – mainly in the north and northeast regions of the country. Road freight rates, meanwhile, are very high, having risen by more than 50 percent in the last year or so, Keller said.
As has been the case worldwide, Brazil is facing huge problems in terms of high interest rates and debt, with the disastrous situations elsewhere in South America – one thinks immediately of Venezuela – presenting a frightening vision of what could happen in Brazil, depending on which policies are implemented and how they play out.
Due to high interest rates and price escalation, many investors are keeping their money in their bank accounts while they wait for a better scenario to invest, Keller remarked.
However, while it may be a less stable country in terms of politics, economics and social issues compared with Europe and the USA, Brazil is still a reliable country for investments in Crepaldi's view. He feels that inflation, interest and exchange rates have fluctuated only within a particular, predictable range in recent years and opportunities are "vast".
"We still have a lot to explore and invest in areas such as more pulp and paper factories, steel, mining, airports and other infrastructure projects, petrochemicals, and oil and gas," Simões added.
And with Lula pursuing diplomacy and opening Brazil to the world, more opportunities are likely to appear. "We lost a lot of this under Bolsonaro and during Covid-19, but Lula is rebuilding the country in terms of diplomacy, including good relations with Russia (which sells fertilisers to Brazil) and China (which buys Brazilian produce and in turn supplies Brazil with electronics, cars and other consumer goods)," Caldana said, while admitting that Brazil still needs to solve its own social and environmental issues, too.
For instance, it is necessary to balance agriculture versus environmental responsibility. Agribiz is very hi-tech nowadays and is devastating large areas; Lula has pledged to reinforce protection of the Amazon – which, however, is home to valuable resources including oil.
On the social side, there are significant divisions. "Some people here have nothing to eat, but Brazil is one of the world's top agricultural producers in the world," Caldana noted.
Much of Brazil's produce, such as soya, sugar and meat, is exported to China, which bought 26.8 percent of Brazil's total exports in 2022. As stated, China is buying farms and setting up factories in Brazil to secure that supply chain. And Lula has shown that he is interested in continuing to import Russian fertilisers, which sustain agricultural produce exported to China.
"This connection [to both Russia and China] could make Brazil a peace bridge, perhaps," Caldana speculated, but the rich-poor gap in Brazil must be bridged, too.
Brazil's development in the next few years at least could well hinge on how its new government balances the cultivation of relationships and trade with the USA's biggest rivals, against pressing domestic problems.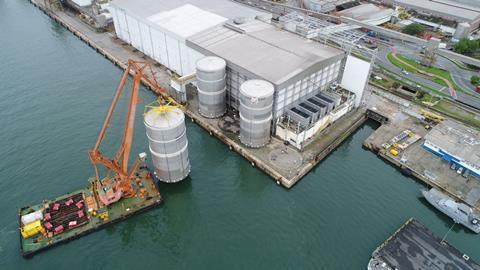 TGP maintains positive outlook
Marco Bregoli, managing director Latin America for UK-headquartered Trans Global Projects Group (TGP), said the company is building on its strong performance in 2022. He picked out Switzerland, Australia and the UK as strong performers, adding that the Brazilian market improved considerably too.
In the latter market, TGP has tended to focus on more general industrial projects. "Oil and gas is a particular market in which our group has a high degree of expertise," he said, "and now we have increased our team in Brazil with a new person who is well connected to this business, so we expect to improve there."
He said the outlook for 2023 is positive for the group. "In terms of volume, turnover, the outlook is good, but we expect that margins will be under a little bit of pressure." Nevertheless, the stabilisation of rates has aided planning and ultimately the overall business performance, and the pipeline of work appears to be strong.
"There are projects that are happening in two or three years, and are just starting to get on the map, for which we do some budgetary inquiries and feasibility studies; then you have the e-firm projects that are going to take place in eight to 10 months. But then you have the projects that you are executing. In all three of those phases, we have quite a number of things going on."
Of course, there are always potential bumps in the road that few could foresee and Bregoli said the events that could derail that pipeline are well beyond its control. For the things that are within its remit, he remained sanguine.
"We have quite a strong risk management team, and regarding the things which we can control, we do not foresee a big problem… of course, we do not know how developments within China, Taiwan and Ukraine will play out and we have to be careful to follow what is happening in the world. But, if we will concern ourselves too much with matters that are beyond our control, you end up being blocked. So we try to have a positive but cautious approach."