Speaking with HLPFI, Paul van Gelder, ceo at Mammoet, discusses some of the highlights of 2020, and how his company has approached the rise of home working.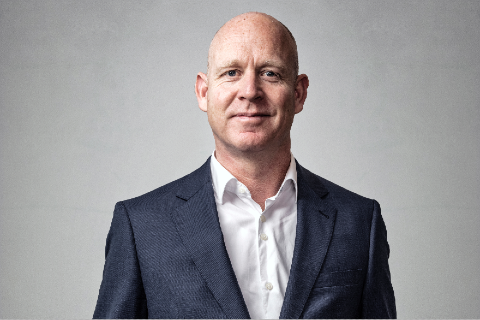 2020 was a year of many challenges, significant hardship and an immense loss of life. As attention now fully turns to the year ahead, albeit still with the pandemic looming and recovery efforts ongoing, it is important to look back at some of the positive elements of a year that will go down in the history books.
Understandably, a major positive point for Mammoet's van Gelder is that the company was able to weather the storm without losing any colleagues to the virus. "I am thankful that we have not lost anyone due to the coronavirus, although we of course had many colleagues fall ill, who are thankfully either fully recovered or on the road to recovery," he said. "That was really important; to keep everyone healthy in the business."
On a personal note, van Gelder continued, "my daughter graduated from university and my son also recently graduated from secondary school – these are the things that are important in life."
For the business itself, a big highlight came early on in the year on January 8 – the first day that ALE and Mammoet started as one company. "The acquisition of ALE has been a very important strategic step for Mammoet and a lot of people worked towards that moment. I can remember that, next to the excitement, there was also nervousness about how the integration would proceed, and whether the people of ALE would feel welcomed into Mammoet. We are now working together as one company, and this is a special achievement."
Integrating the two companies was surely made more difficult when national lockdowns came into force around the world and home working became the order of the day. Van Gelder commented: "Firstly, I should compliment our IT organisation, which was able to get everyone in the business up and running on Teams or other suitable remote working platforms within one week – even the people that came from the ALE organisation who were at the time being integrated into Mammoet. We did that very quickly, worldwide. That allowed us to continue work as normally as possible.
"Working from home is simply not an issue anymore – everybody does it, everybody has the right equipment, everything is arranged. What we now have to take care of are the potentially negative effects of working from home. We have a lot of young people that come from different countries and who had to start working from home, in relative isolation, with a lack of a social life. We need to pay attention to the human aspects of working from home, and we're actively working on that.
"So, we are continuously explaining to all of our people that we should appreciate each other. We should appreciate the people that are out there in the field; we should appreciate the people that now have to work in isolation from home.
"For people that have families or children the situation is not ideal – because talking to a screen for eight or nine hours per day isn't the happiest activity – but in the end if you have people around you that offers some compensation. But there are people that are without families, and perhaps also working abroad as well, so we need to pay special attention here," said van Gelder.
It is also important to recognise the positive aspects. For van Gelder, "one of the side-effects that I really like is that we stopped flying. We need to get back to normal business travel eventually of course, but we should reduce our use of it to business-essential scenarios and be more selective about when we get into a plane. I remember one day, in April, taking my youngest son of 16 running through the forests and dunes near my house. There were no planes in the sky: nothing. The blue sky was amazing," he reminisced.
But of course, with the shift to home working comes new risks to the business and Mammoet has been communicating some best practices that should be adopted to keep the organisation safe: "Shutting down your computer at the end of the day, allowing updates to be uploaded by the administrator, being mindful of a higher risk of phishing emails, which started to increase around March and April. Because people were working from home, they did not have a chance to walk into a colleague's office to check the validity of incoming emails. So, we paid more attention to this type of fraud," he explained.
To see HLPFI's annual review/outlook report, please view our January/February 2021 edition.