HLPFI takes a look at the finalists for the Overland Transport Provider of the Year category, sponsored by Goldhofer, for the Heavy Lift Awards 2020.
Our judges were looking for an equipment-owning provider of overland transport services by road, rail or inland waterway that has demonstrated its commitment to the safe, efficient and innovative transport of heavy and oversize project cargoes.
All of our finalists demonstrated exemplary handling of heavy and oversize project cargoes by road, rail or inland waterway.
The shortlist for the Overland Transport Provider of the Year for the Heavy Lift Awards 2020:
Barnhart

Barnhart has been shortlisted for its role in hauling three tanks, weighing 635,000 lbs (288 tonnes) each, from Idaho to two different natural gas facilities in Colorado. Using a 22 axle-line West Trac dual-lane transporter, which is designed to handle extremely heavy loads while meeting department of transport requirements in Western USA, Barnhart was able to secure transportation permits from several states and arrange pilot vehicles and bucket trucks to transport the units to their final destination.
Collett & Sons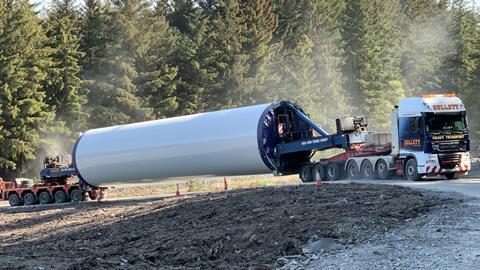 Collett & Sons impressed our judges by not only showcasing a plethora of impressive projects that it has undertaken in the past year, but by demonstrating its commitment to the sector through the expansion of its operations and fleet. A well-oiled machine with dedicated and experienced employees, Collett takes on some of the largest and most prestigious projects, completing them on time and to the highest standards.
Fagioli
Fagioli's transport of four bullets, measuring up 80 m long, from Italy to Croatia also caught our judges' eyes. The operation included sea transport by barge, road transport, and the use of 76 axle lines of SPMTs for load out operations. In addition to engineering studies, Fagioli planned, designed and built the lashing and turntable components to adapt the bullets to the challenging road transport operations.
Lift and Shift India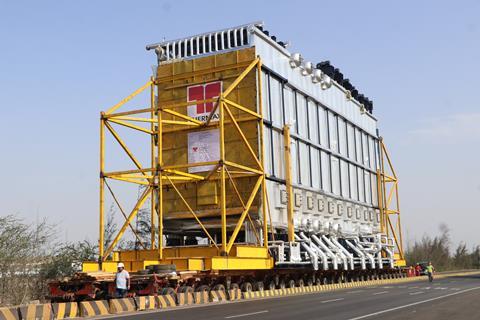 Lift and Shift India has been shortlisted for the Overland Transport Provider of the Year award for the delivery of some of the largest and heaviest boilers and heat, recovery, steam generator (HRSG) modules built in India for a refinery project in Nigeria. Lift and Shift worked with the manufacturer, Thermax, from the early stages of the project and provided a solution to move the cargoes from a yard in Mundra to Adani port.
Mammoet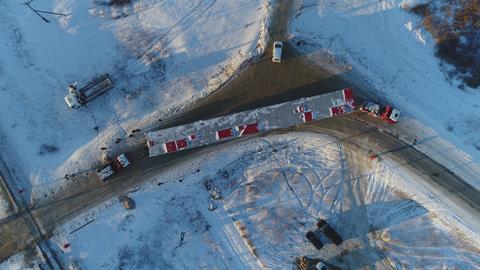 Moving a Boeing 747-400 along a 12.5 km route through airfields, highways and agricultural land before positioning it in the garden of the Corendon Village Hotel, near Schiphol Airport in Amsterdam, was always going to catch the attention of our judges. This project, as well as the 3,400 km transportation of five out-of-gauge items, each measuring 42 m long, in Kazakhstan – the longest transport project completed in the country – demonstrated exemplary planning to overcome several challenges, earning the company a place in the shortlist.
Orient Heavy Haulage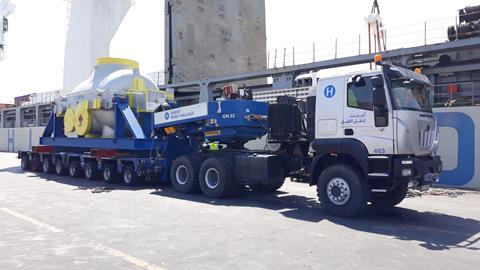 Planning, organisation, training and safety were key elements that led to the success of Orient Heavy Haulage in delivering all 2,509 heavy and oversized cargoes for an oil/shale-fired power plant – one of the largest projects in Jordan's history. The cargo arrived in the country on 54 vessels spread over a 20-month period. From the port, Orient Heavy Haulage navigated a challenging 330 km route to deliver the vital components to the site.
Spedition Kübler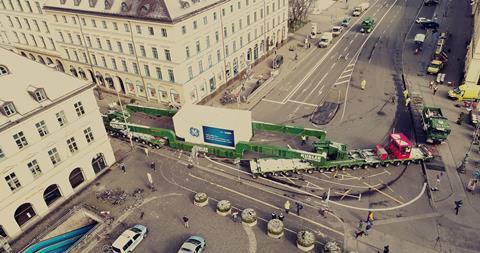 Spedition Kübler's transport of two gas turbines, weighing 215 tonnes each, plus two 177-tonne generators has also been shortlisted by our judges.
The shipment was destined for a power plant in the south of Munich. Initially, about 50 bridges, underground car parks, subway stations and underground shopping arcades were examined for their load-bearing capacity. In total, almost 4,000 sq m of mobile tracks were laid; 3,262 tons (2,959.2 tonnes) of ballast was installed; as were no stopping signs and 21 light signal systems in order for the convoy to deliver the cargoes.
The winner of this year's Overland Transport Provider of the Year award will be announced in October.
Find out more: www.heavyliftawards.com

GOLDHOFER is a leading global manufacturer of specialized transportation equipment in the field of general and heavy-duty road haulage and oversized cargo transportation. With a full and proven range of products, including trailers, semitrailers, modular heavy-duty vehicles, self-propelled tractors, transport equipment for wind power plants and aircraft tractors, Goldhofer meets an extremely wide variety of needs in almost every transportation situation. The company has supplied more than 38,000 vehicles to more than a hundred different countries, all of them now doing a reliable job in what are sometimes extremely difficult conditions.