HLPFI takes a look at the companies shortlisted for the Port/Terminal Operator of the Year award for the Heavy Lift Awards 2020.
The judges were looking for a port or terminal operator that has demonstrated its heavy lift cargo handling capabilities, either by the investment in new equipment and facilities, maintenance of existing facilities or developments in innovative technology to optimise loading procedures.
Our shortlist for the Port/Terminal Operator of the Year for the Heavy Lift Awards 2020:
Blue Water Shipping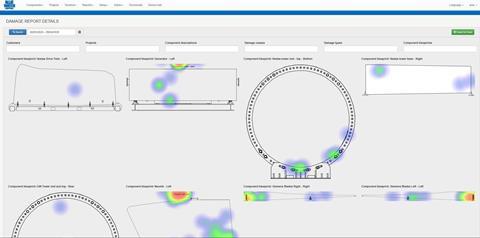 Blue Water Shipping's port services business unit covers all activities related to port and terminal operation. Today, Blue Water is the largest terminal operator in Denmark and has a strong focus on wind energy-related activities. The company's terminals span more 450,000 sq m of terminals, while utilising approximately 120,000 sq m of warehouse space.
Blue Water has also invested in its port operations, acquiring new port equipment and developing technology to optimise procedures and provide transparent and safe handling of components.
Pérez Torres Marítima (PTM)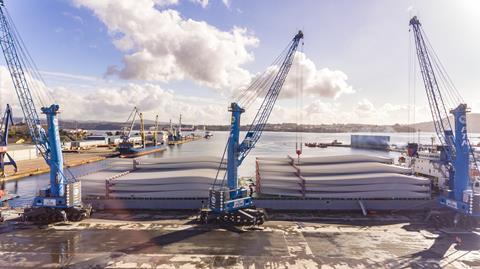 Securing a place in this year's shortlist is Pérez Torres Marítima (PTM), which has 20 maritime terminals in the Iberian Peninsula that are fully equipped with heavy lift cranes and a range of port equipment capable of handling wind energy components. Working on a daily basis with worldwide project cargo manufacturers, PTM handles more than 28 million tonnes of cargo per year through its facilities.
At its facilities in Ferrol, Spain, PTM deploys nine heavy lift cranes, has more than 500,000 sq m of storage, over 40,000 sq m of covered warehouses, as well as a fleet of reachstackers and Mafi trailers. This facility alone handles more than 150 project cargo shipments per year.
Port of Everett
Making a strong case for Port Operator of the Year is the port of Everett in the USA. Handling nearly USD30 billion worth of US imports and exports annually, the port's throughput volumes place Everett as the third largest container port in Washington state, but it is the port's record in breakbulk that caught our judges attention, topping the list in terms of value and tonnage numbers.
Over the years, the port has positioned itself with the necessary equipment, infrastructure and skillset to handle the biggest cargo projects efficiently and safely. Its established logistics partners and skilled labour force are highly experienced in moving a diverse mix of cargoes, and have an excellent track record for safe handling.
Porto do Açu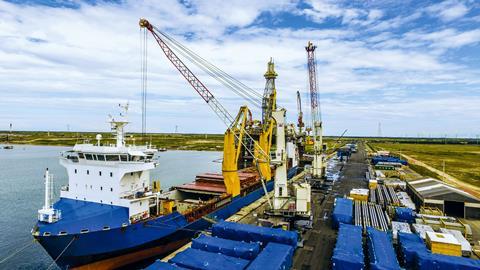 Since the beginning of its operations in July 2016, the Multicargo Terminal (T-MULT) at Porto do Açu has presented an outstanding ramp-up of project cargo handling, while supporting transformational projects in the Brazilian energy and oil and gas industry.
T-MULT is the multipurpose terminal at Port of Açu – one of the largest port, industrial and energy complexes in Latin America with a total surface area of 130 sq km. T-MULT's strategic location and congestion-free connections, its infrastructure investments, its exchange of best practices with the port of Antwerp, and its qualified local workforce have allowed the terminal to gain global recognition for its project cargo and heavy lift operations.
Wallenius Willhelmsen Solutions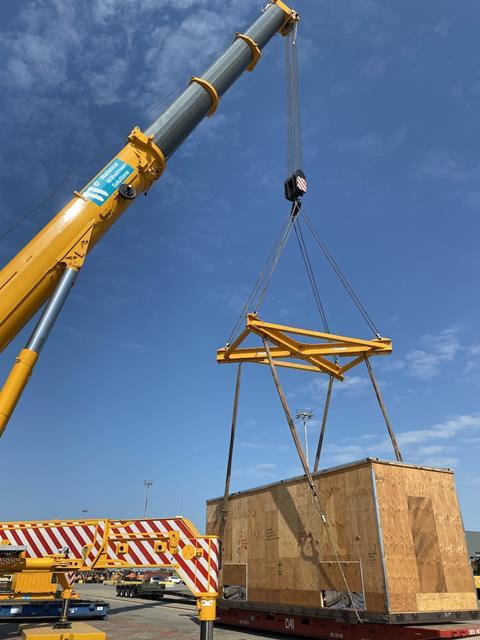 Wallenius Wilhelmsen Solutions' 11 marine terminals are committed to handling cargo in the safest and most efficient way possible, something that our judges recognised in shortlisting the company for this year's Port/Terminal Operator of the Year.
With a global network, working with a common purpose, coupled with investments in technology and physical assets, WW Solutions is poised to handle a variety of breakbulk and project cargo. Its investments yielded significant operational improvements and synergies, while ensuring shippers that their cargo will be delivered on time and damage free.
The winner of the Port/Terminal Operator of the Year award will be revealed in October.
Find out more: www.heavyliftawards.com