ABL Dissaco has chartered two AN-124 aircraft to deliver urgent boiler equipment from South Korea to the USA.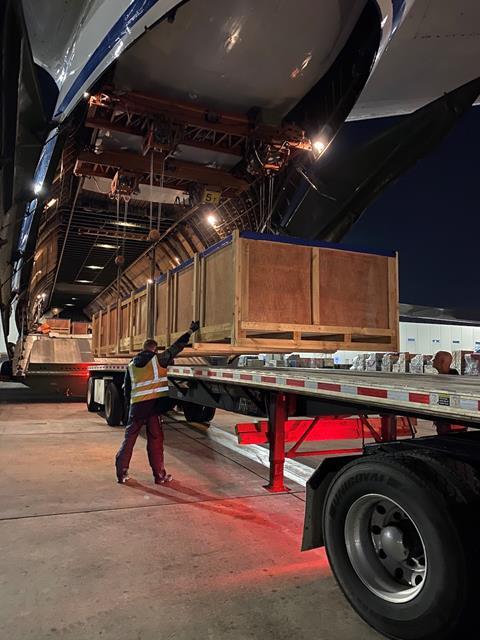 The cargo was packed at the manufacturer's premises and moved to Incheon International Airport in two separate loads.
Renaud Stiers, ABL managing director, explained that the original packaging plan would have required the charter of three AN-124 freighters. "With a concern for cost-optimisation and in joint communication with the air-carriers' loadmaster and tech crews, we arranged for the cargo to be repacked suitably for airfreight in order to save one full AN-124 plane. By reworking the packaging, the total numbers of crates could be reduced in such way to finally fit two chartered AN-124 aircraft with two smaller crates flown separately," he added.
After stopping in Anchorage, Alaska, for crew rest and refuelling, the aircraft landed in Chicago. From here, the cargoes were delivered 60 miles (96.6 km) to the project site.
"Excluding the extensive upfront preparatory work involving the suitable crating of the cargo (considering the maximum capacities of plane, the centre of gravity (CoG) and gross weights of the cargo for stability in the air, as well as the capacity of the internal crane of the plane), the cargo was delivered door-to-door in less than four days' time for each aircraft," said Stiers.
ABL Dissaco is a member of the Project Cargo Network (PCN).