Belgium-based Aertssen Cranes, on behalf of French construction company Eiffage Génie Civil, has utilised an Enerpac JS-250 jack-up system to install a 220-tonne railway bridge in Laudun L'Ardoise near Avignon, France.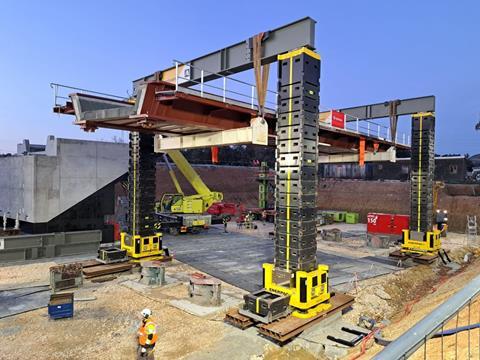 The bridge, which measured 24.8 m long and 4.8 m wide, was assembled on site.
Aertssen Cranes first had to position two 350-tonne abutments before the bridge deck could be installed over the weekend.
For the setup, two JS-250 lifting beams were connected to two header beams, which held the bridge in place with rope slings. The system was then raised to 10 m, elevating the bridge to a height of 7.8 m.
After that, an SPMT equipped with climbing jacks was positioned under the bridge. The unit was then lowered onto the SPMT and then transported and installed on the abutments.
"The JS-250 jack-up system's small footprint makes it advantageous for use in a confined construction site like we had here," said Manuel Aertssen, business development manager, Aertssen Group.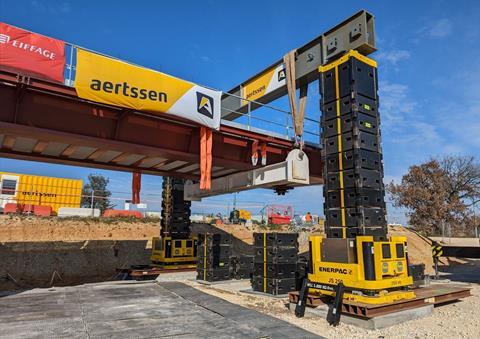 "At the request of the main contractor we needed to execute a test lift of all our equipment 48 hours before the final installation with SPMTs. Due to high winds, we were able to lower the bridge deck to a safer height without losing valuable time during the final installation preparations."