Al Faris has transported 12,000 tonnes of railway tracks for the Etihad Rail project in the UAE.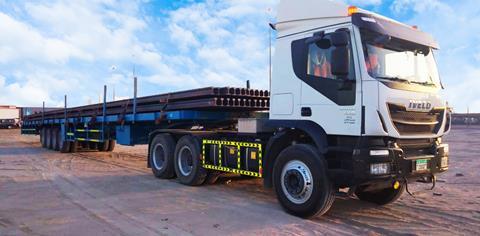 The company executed 250 trips across 26 days in order to transport the 25 m-long rail tracks 250 km from Mina Zayed port to the Etihad laydown area in Ghiyathi, Abu Dhabi. Each journey was approximately 4.5-5 hours.
Al Faris fabricated ten flatbed trailers specifically for the project; each trailer was extended up to 25 m in length to accommodate the long loads.
All road surveys, planning, technical support documentation, authority permissions, execution plans and schedules were prepared in-house prior to the moves. According to Al Faris, this helped organise all activities smoothly with minimum delays.
The 1,200 km Etihad railway project will connect the seven emirates of the UAE to its neighbouring GCC countries.