Allelys has delivered two 199-tonne rotors and two 62-tonne stators to the Keith Substation in Scotland.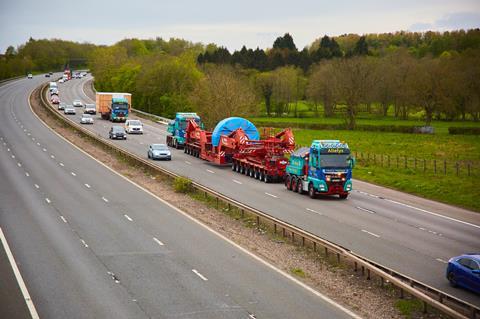 The components were delivered in two phases, with one rotor and one stator being transported and installed during each phase.
All four units were first transported from Rugby to Goole port. The stators were moved on modular trailers, while the rotors were delivered on Allelys' girder frame.
Once at Goole port, a 1,000-tonne capacity mobile crane lifted the units onto a vessel for onward transport to Buckie port, where the components were discharged back onto the original transport arrangements.
The final scope of work for Allelys was the installation. Due to the dimensions of the cargoes and the position of the plinth, the engineering team designed lifting beams specifically for this project.
"This was a great project to work on and one that saw Allelys not only offering transport solutions, but also supporting the project with route surveys, bespoke fabrications, engineering and project management too," explained Craig Mackay, operations manager – projects at Allelys.
"The 15 mile (24 km) journey from Buckie harbour to Keith is both scenic and challenging. Transporting a 200-tonne girder frame along this route is testament to the collaboration between Allelys and all the many stakeholders involved in the journey."

allelys.co.uk