Allelys has delivered ten 48 m-long bridge beams as part of the M6 junction 10 improvement scheme in the UK.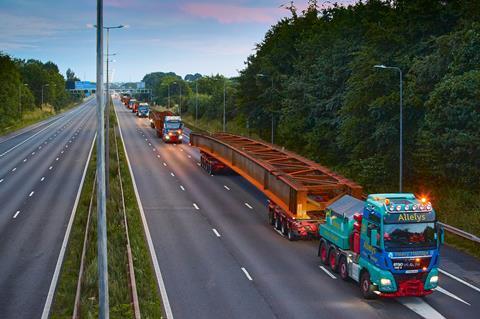 The project was split into two phases: five beams were delivered in July and five in September. The beams, ranging in weight from 92-122 tonnes, were delivered in convoy during a pre-set road closure.
Due to the length of the beams, Allelys completed a route survey to identify the best route and measure the pinch points. Swept path analysis was also completed to ensure that the transport configuration could successfully pass through with the abnormal loads.
A solution involved specialist trailers in a four-axle plus six-axle configuration with bolstered turntables to enable manoeuvrability of the bridge beams.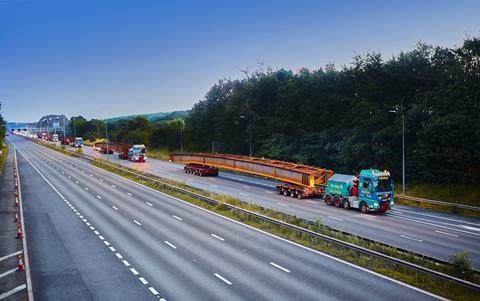 The bridge beams were transported 165 miles (265.5 km) from Darlington to junction 10 of the M6.
"With a road closure in place on the M6 to complete the scope of work, it was essential that Allelys met the delivery schedule," explained Zac Smout, project manager. "Each set of five bridge beams were required to be delivered in convoy and the team worked seamlessly together to successfully deliver the cargo."
In addition to the transportation services, the Allelys team also provided full engineering and project management support.