Total Movements coordinated the transport of two oversize columns in India.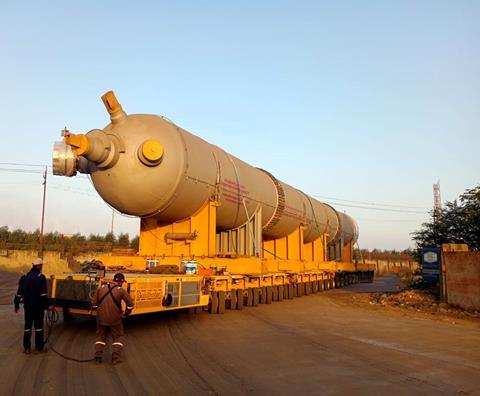 The project involved moving a 41 m-long, 680 tonne ammonia converter and a 30 m-long and 380-tonne ammonia unitised chiller from the supplier's factory to the load port.
Total Movements organised road transportation from the supplier's factory to the nearest jetty, rolling the two columns onto a barge, coastal transport to India's western coast, and feeding alongside a heavy lift vessel ahead of transhipment.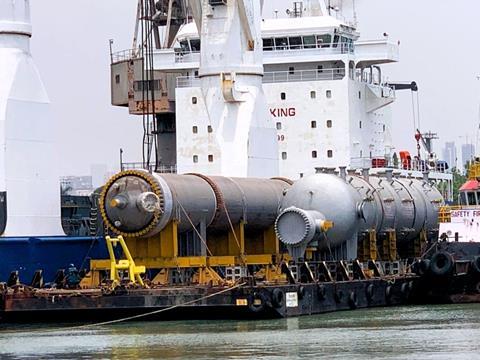 Among various challenges, Total Movements performed civil works along the route to ensure safe passage, rolling and securing the cargoes aboard the barge within a short tidal window, as well as the double banking operation. Both units were safely delivered to the load port
Total Movements is a member of the Worldwide Project Consortium in India.