Blue Water Shipping has completed two challenging shipments for a longstanding client from Spain to China.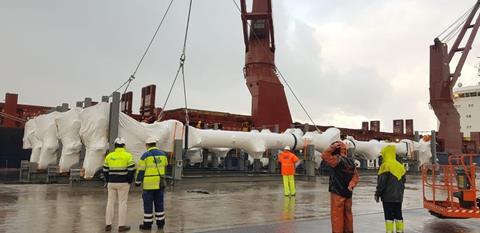 Blue Water's scope included road transport from factory to port of shipment in Spain, ocean freight to China, and road transport to the Chinese shipyard. The 24 units - weighing 42 tonnes each and measuring more than 14 m in length - were safely delivered, in strict compliance with Covid-19 rules and regulations throughout the process.
"Project transports are very demanding, especially with the Covid-19 impact that has elevated this activity to a whole new level. Yet, it is still exciting as we always need to think out of the box", said Therkel Iversen, project manager Singapore and Blue Water's coordinator on this project which was executed in a close cooperation between its offices in Esbjerg (Denmark), Singapore and China.