Blue Water Shipping has transported a 635-tonne hammer for MENCK.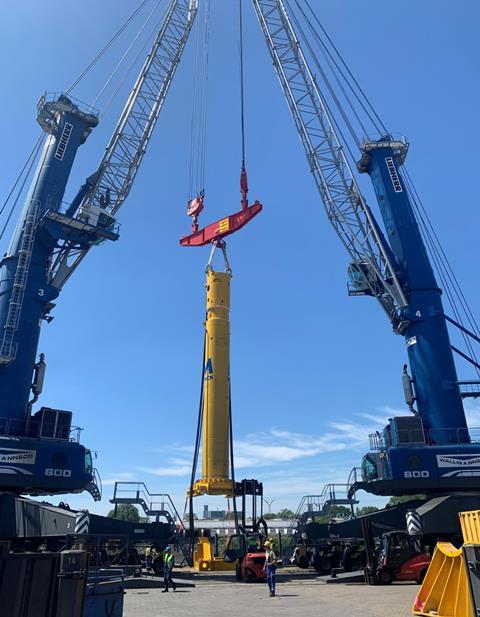 The hammer stood at 22 m tall and had to be moved from Hamburg to Rotterdam. It was transported vertically in order to ease the discharge operations for the end customer's installation vessel, said Blue Water.
In cooperation with shipowner Amasus, the hammer was transported as an open hatch shipment on the coaster vessel Arctic Rock.