Bolloré Logistics has transported two diesel generators weighing 100 tonnes each from Vaasa in Finland to South Korea.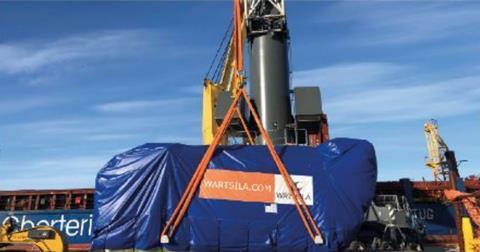 In support of a major industrial project, Bolloré's teams in Finland and Singapore worked together to coordinate the shipment, which also included 34 pallets of smaller mechanical items totalling 19 tonnes.
The chartered vessel arrived in Vaasa on May 12 and the loading operations were completed in the morning of May 13. The vessel then departed towards South Korea.