Çaba & Misnak is supporting the construction of the Akkuyu nuclear power plant, handling a total of 11,000 cu m of cargoes.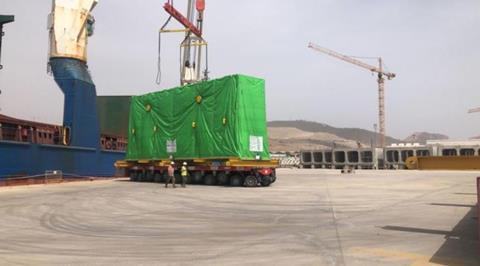 The heaviest items included a 271-tonne lower LP1 casing; the upper LP1 casing weighing 168 tonnes; four tube modules weighing 128 tonnes; a 100-tonne steam dump device; and two heat exchangers weighing 48 tonnes each.
The lifting works were completed with a 250-tonne lifting capacity crane. Heavy-duty trailers were also mobilised, including 24 axle lines of SPMTs, an eight-axle semi-trailer and three standard trailers were also deployed.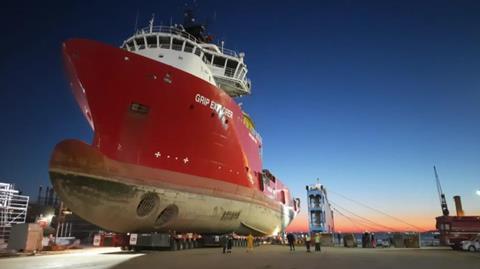 In the second quarter of the year, Çaba & Misnak was also busy executing vessel transfer operations within shipyards in Turkey.
Units weighing 5,002 tonnes, 2,262 tonnes, 750 tonnes and 1,350 tonnes have been moved to a floating dock using 88 axle lines of SPMTs and 84 hydraulic axles along with four power pack units.
Çaba & Misnak also manoeuvred an 8,500-tonne vessel in collaboration with another heavy haulage company. Çaba & Misnak provided 88 axle lines of SPMTs and four power pack units for this move.