Consolidated Shipping Services (CSS) has coordinated the shipment of over-dimensional and general cargoes at Khalifa Bin Salman port in Bahrain for a power and desalination plant project.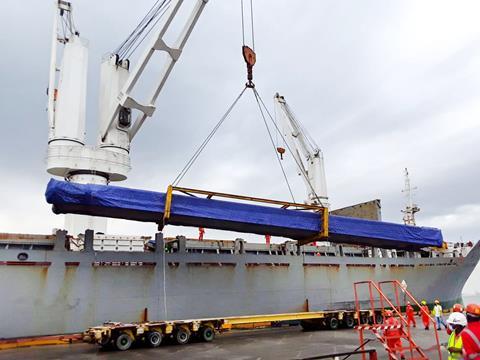 The latest shipment saw 1,341.6 tons (1,217.1 tonnes) of cargo discharged from various origins. CSS said that the biggest challenge was the transport of five over-dimensional units each measuring 36.7 m x 3.2 m x 3.1 m and weighing 50 tons (45.4 tonnes), as well as six units measuring 10.3 m x 7.1 m x 4 m and weighing 38 tons (34.5 tonnes) each.
CSS oversaw the receiving of the cargo under hooks at the port, movement to port storage, Customs clearance, inspections, and onward transportation to the project site.
CSS is a member of Project Cargo Network (PCN), representing Bahrain.