Dako Worldwide Transport has delivered a 142-ton (12.8-tonne) generator set to Grenada to replace an old unit.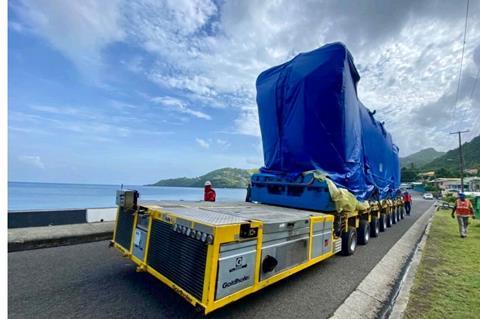 Dako removed the existing 165-ton (149.7-tonne) unit and transported it to a storage area 300 m away from the plant.
The company also organised the delivery of the new geneset by sea to the port of St. George's, direct discharge from the vessel onto a barge, the construction of a roll-off ramp, transport to the site, and final delivery onto foundations.
Due to tight space conditions at site, an eight-axle PST trailer was mobilised from abroad to execute the work, Dako added.