Dan-Czech Specialtransport has moved two 110-tonne turbines from Pilsen in the Czech Republic to a nuclear power plant in Slovakia.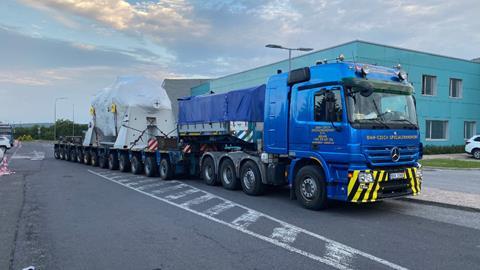 Dan-Czech deployed its Goldhofer trailers for the move, pulled by the company's heavy-duty Mercedes trucks and pushed by Volvo units; the overall transport combination measured 28.8 m x 3.25 x 5.15 m each.
Dan-Czech said that multiple bridges along the planned route had to be reinforced, inspected and assessed prior to crossing. The convoy also had to overcome height clearance issues.
The journey to Slovakia took five nights.