Denholm Project Forwarding has coordinated the transport of dismantled factory equipment from Norway to the UK.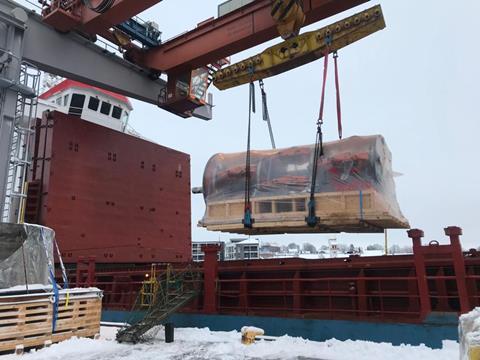 During December, Denholm was on hand in Norway, with temperatures falling to -10 degrees celsius, to oversee the loading of the equipment onto a vessel bound for Newcastle.

The team had a 24-hour window to load the vessel and faced the challenge of the cranes freezing. After organising engineers to get the cranes functioning again, the cargo was loaded within the original timeframe.

Denholm, member of the Worldwide Project Consortium (WWPC), coordinated the project forwarding of this factory equipment from Norway on behalf of Bridon-Bekaert Ropes Group over the past 18 months.

www.denholm-globallogistics.com