deugro has delivered 21 tonnes of petrochemical equipment by air from Shanghai, China, to Singapore. The time-sensitive cargoes comprised an LPG treatment unit (LTU) and a propylene recovery unit (PRU).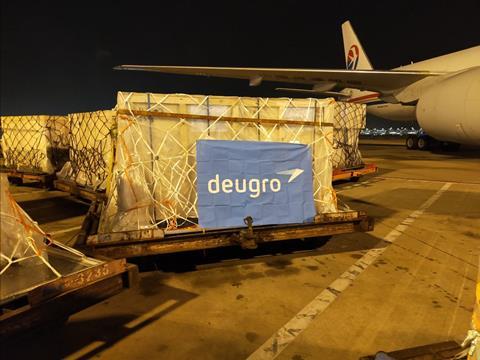 Due to a tight schedule, which included shipping on the first day of Chinese New Year, there were significant bottlenecks and limited capacity and resource availability. The air cargo sector remains heavily affected by the ramifications of Covid-19, meaning the flight options for this shipment were limited.
Thanks to proactive planning and a space-saving repacking solution, deugro China, in cooperation with deugro's air charter team, managed to accommodate the consignment on the smaller Airbus 330-200 freighter, instead of a Boeing 747 freighter.
Despite the challenges, the 225 cu m consignment was delivered on time and within budget, said deugro.