Dimerco has coordinated the delivery of vital medical supplies from Philadelphia in the USA to Bangalore, India.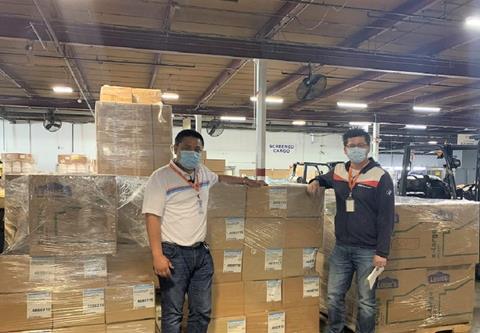 The supplies included 75,000 N95 respirators, over 15,000 PPE gowns and shields, and more than 50 boxes of tracheostomy tubes.
Alexander King and Jeff Chen of the Dimerco New York team partnered with the charity Breath for Humanity to source and donate nearly 2 tons (1.8 tonnes) of medical devices.
The shipment was arranged in partnership with Thomas Jefferson University Hospital, the Islamic Council of North America and the Hospital of the University of Pennsylvania.
The delivery was arranged free of charge.