Egyptian Global Logistics (EGL) – subsidiary of Kadmar Group – has delivered five heavy boilers for the Canal Sugar project in Egypt.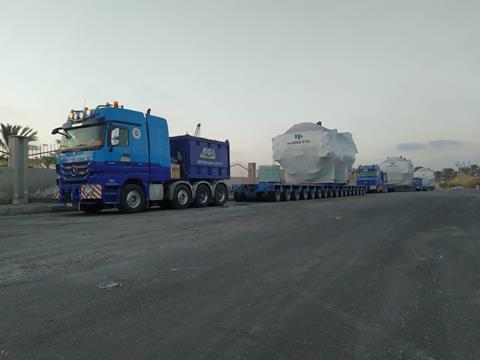 EGL had to determine the best route to transport the cargoes from Damietta port to the project site – a distance of 900 km.
Working with the Port Authority, Customs, the local road and bridges authority, EGL oversaw the delivery of the cargo during the Covid-19 pandemic.
The Canal Sugar project comprises the reclamation and cultivation of 76,000 ha of land and the construction of a sugar beet processing plant. The sugar processing plant is scheduled to start operations in the first quarter of 2021.