Eleven Danir 19 transported from 43.4 tonnes of equipment from Tianjin in China to Kyrgyzstan for a hydro plant project.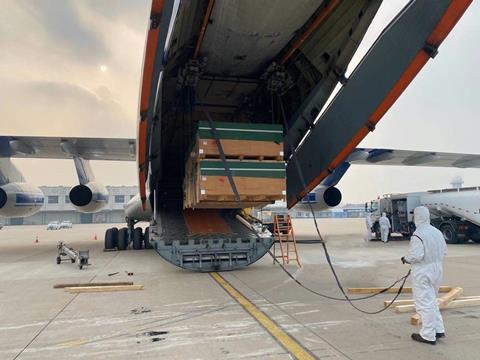 Eleven Danir 19 chartered an IlyushinIL-76 aircraft to deliver 80 cu m of equipment to Bishkek airport.
The company also oversaw the preparation of technical documents for loading and transportation, Customs clearance, and the delivery of the cargo by road to the final destination.
Eleven Danir 19 said that the air transport took less than 26 hours, meaning the client received the cargo in the shortest possible time.
Eleven Danir 19 is a member of the Project Cargo Network (PCN).