During Q4 2021, TIBA Group deployed equipment from Engineered Rigging to move three locomotive engines at Chile's Terminal Cerros de Valparaíso (TCVAL).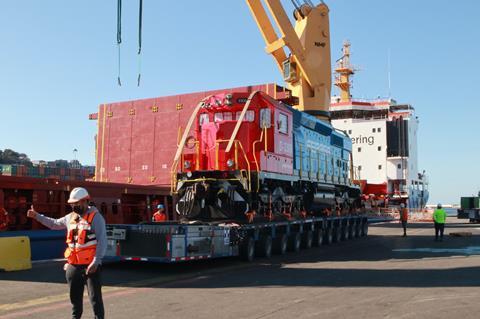 The engines weighed 150 tons (136.1 tonnes) each and measured 21 m long and 4.5 m high. They had to be moved 1 km to the port's railway system and lifted onto the tracks.
The cargo arrived at the port onboard the vessel Maryland and were placed onto SPMTs from Engineered Rigging's fleet in sequence for transport to the tracks. Once there, Engineered Rigging's SBL500 gantry and SSU300 powered slide shift were on hand to position the engines. The three locomotives were unloaded and transported to the tracks in just nine hours.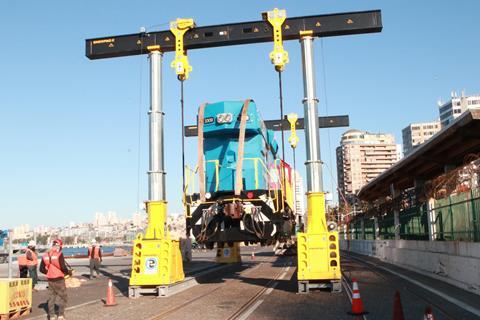 "By combining innovative engineering with our in-house fleet of heavy lifting rental equipment, Engineered Rigging completed the locomotive project at TCVAL in a fast, safe and efficient manner," said Arnol Salicetti, Engineered Rigging's project manager in Chile.
In addition to the equipment, the company provided engineering studies, a lift plan, technical support and heavy lifting operators.