Express Global Logistics (EXG) has transported 6,099 tons (5,533 tonnes) of rails from Kattupalli port in Chennai to Bengaluru, India.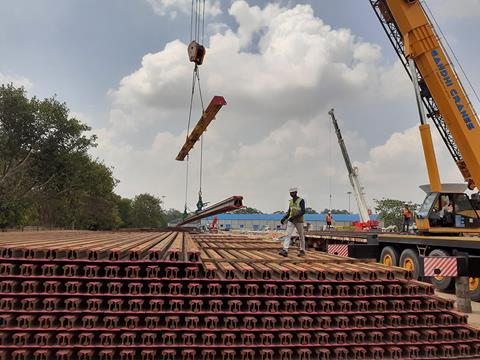 The cargo consisted of 1,875 bundles of rails measuring 18 m in length. EXG transported them on trailers measuring 70 ft (21.3 m) long for Bangalore Metro Rail Corporation.
EXG said its team followed all safety and handling compliances. The lifting beams and rail clamps were fabricated well in advance to allow safe handling of the cargo and avoid any damage. To mitigate traffic delays and constraints of moving the cargo during the day in Chennai, the EXG team sought permissions to coordinate the entire movement during the night.
EXG is a member of the Worldwide Project Consortium (WWPC).