Express Global Logistics (EXG) has assisted with the transport of the first of 30 orthotropic steel decks (OSD), weighing 1,362 tonnes, for the Mumbai Trans Harbour Link (MTHL) project.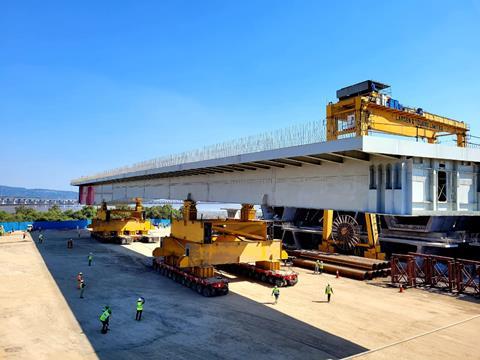 Together with a partner, EXG handled the structure in Sewri, Mumbai.
The OSD measured 118 m x 14.87 m x 7.5 m. It was transported on 12 axle lines of SPMTs in a four-file conjuration at one end – totalling 48 axles – and two lines of 12 axles (24 axles in total) at the other. The combination was supported by four power pack units.
It was moved from the manufacturing assembly line to a jetty for loading.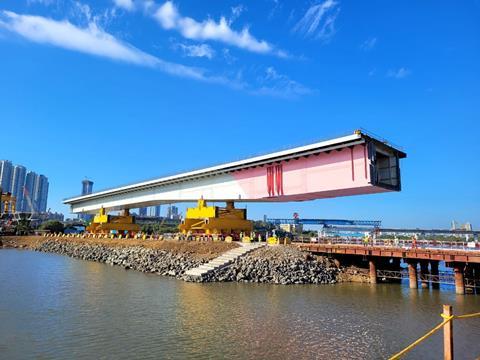 EXG was involved in the early stages of the project and supplied the SPMT stool structure design to the client.
When it came to the load out, EXG took into consideration the high tide at the jetty to ensure smooth roll on and roll off.
A spokesperson for the company said: "The team's thorough planning to organise and prepare at the site before the movement of the cargo took place, allowed for a smooth execution of the project. The team ensured the highest safety standards. EXG was committed to speed up the transport and is proud to be associated with the prestigious MTHL project."
EXG is a member of the Worldwide Project Consortium (WWPC).