Fesco has transported and installed power equipment for the Yerevan thermal power plant project in Armenia.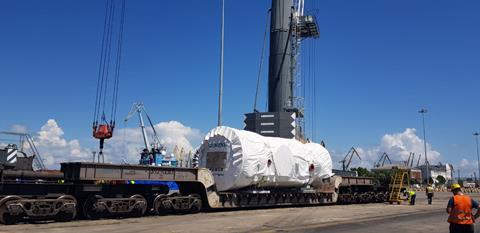 In total, 14,500 freight tons of cargo was transported from Georgia to the project site by rail and road.
The largest pieces of a equipment – a gas turbine weighing 205 tons (186 tonnes), a 182-ton (165-tonne) turbine, and a 169-ton (153-tonne) gas turbine generator – were transported from the port of Poti in Georgia to Yerevan by rail on a six-axle conveyor.
Other components, including a 148-ton (134-tonne)steam turbine generator, a condenser that weighed 85 tons (77 tonnes), and general cargoes, were delivered to the construction site by road. For these deliveries, special transport permits were obtained.
Fesco was also responsible for the installation of five units at the site.