The last of 77 MHI Vestas V164-9.5 MW turbines has been installed at the Borssele III and IV offshore wind project off the coast of Zeeland, the Netherlands.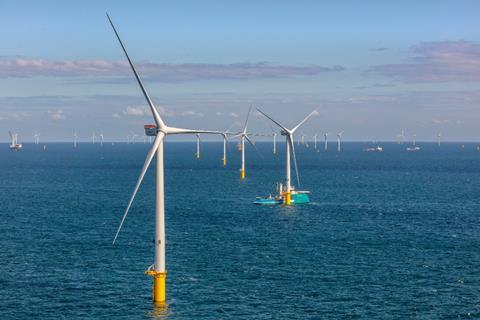 The Blauwwind consortium, consisting of Partners Group, Shell, Eneco, Diamond Generating Europe and Van Oord, is developing the 731.5 MW project.
Van Oord's installation vessel Aeolus installed the first turbine in May 2020, as HLPFI reported here.
The final set of turbines will now undergo commissioning and testing in preparation for power generation to commence.
Laurens van Pijkeren, MHI Vestas project director, said that the project has had to overcome a number of challenges arising from Covid-19: "Not only have we needed to adjust our way of working on the installation vessel, but even the transport of technicians to the project has been an international challenge."
MHI Vestas also said that the project was impacted by adverse weather conditions that were more challenging than what was statistically expected.