DEME has installed the final monopile foundation at Ørsted's Hornsea Two offshore wind farm, with all 165 foundations being transported and installed within one year.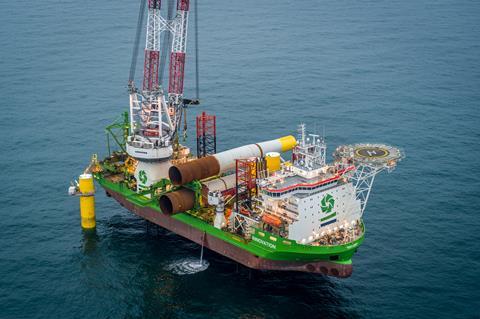 Bart De Poorter, general manager at DEME Offshore Renewables, said: "DEME's logistics and engineering teams have put in an extraordinary performance. They had to ensure a continual flow of components which were transported from three different fabrication ports to the base port in Eemshaven in the Netherlands. The heaviest piles weighed around 1,250 tonnes and had a diameter of 9.5 m, therefore DEME Offshore's engineers designed specialist equipment to make the installation process as efficient as possible."
While the remaining foundations were being installed, DEME began installing the Siemens Gamesa wind turbines using its vessels Sea Installer and Sea Challenger. Over 100 turbines have now been installed.