After spending several weeks traveling from Shanghai to the Pacific Northwest, four ZPMC super-post Panamax cranes concluded their journey through the Puget Sound to Elliott Bay in Washington, USA.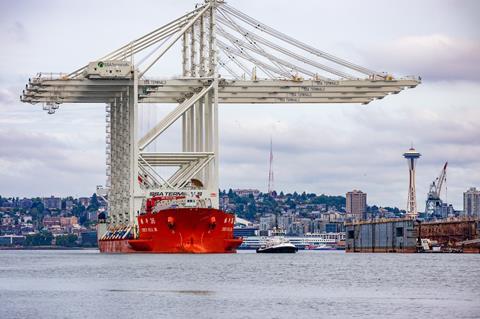 The cranes were transported onboard the heavy lift vessel Zhen Hua 36 and will be delivered to SSA Marine for its operation at the Northwest Seaport Alliance's (NWSA) Terminal 5. Their arrival forms part of the Terminal 5 modernisation project that will expand cargo capacity and enable NWSA to service the largest vessels in the transpacific trade.
"We believe NWSA and Terminal 5 have a very strong future ahead. The purchase of these new cranes underscores our commitment to the market and our customers. We know larger ships carrying increased volumes are coming. We want to be out in front of that curve and are preparing our terminal to service our customers' needs," said Ed DeNike, president of SSA Terminals.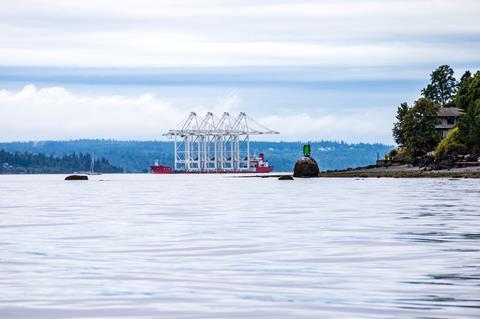 The new Terminal 5 cranes will begin moving cargo at the beginning of 2022, when the first phase of the two-stage construction project is complete. At full completion, Terminal 5 will boast 185-acres (74.9-ha) of additional capacity.