Intermodal Logistics and Nepalaya Logistics have teamed up to transport two sets of generators and their accessories for Super Dorhi Hydropower Company in Nepal.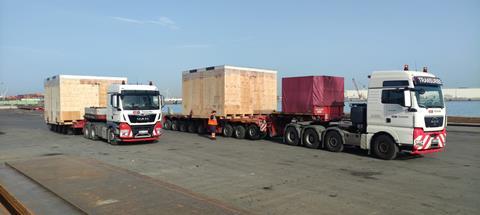 The cargo was shipped from the port of Bilbao, Spain, to Kolkata Port. Nepalaya Logistics handled the arrival and delivery at destination.
The first shipment consisted of two stators weighing 45 tonnes, measuring 5.65 m x 2.83 m x 3.06 m, and two rotors that weighed 46.8 tonnes and measured 5.43 m x 4.68 m x 3.45 m. They were shipped from Bilbao to Antwerp onboard a ro-ro vessel and were subsequently transhipped onto a breakbulk vessel for transport to Kolkata.
The second shipment consisted of accessories, which were transported from Bilbao to Kolkata on a container vessel.
Once the cargo reached Kolkata, they were loaded on special lowbed heavy-duty trailers. Due to the dimension of the cargo, Nepalaya Logistics had to request to open the toll gates of the road between Kolkata to the Nepal border. Once the cargo reached border, the company offloaded the pieces on specially designed lowbed trailers designed for handling out-of-gauge cargoes through the Himalayan roads.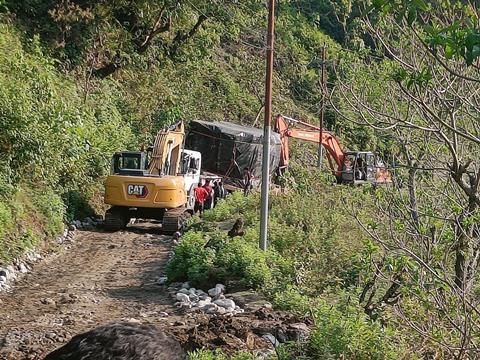 Due to road conditions at various places along the route, Nepalaya Logistics had to pull the trailers from the front with an excavator and push the cargo from behind with a second excavator.
Intermodal Logistics and Nepalaya Logistics are members of the XLProjects (XLP) network.