In partnership with Logistics Plus, Hareket has handled two converter tank sections destined for Kentucky, USA. Each section measured 10 m high and 8 m in diameter.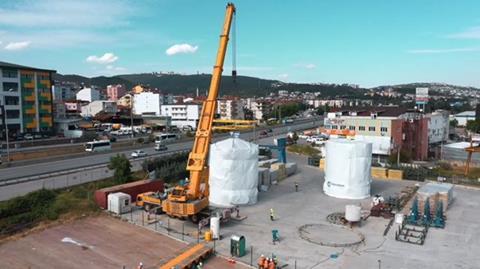 Due to height restrictions, the units were transported piece by piece to the assembly area at the loading port. Hareket said that power lines had to be raised to allow the cargoes to pass freely.
A geared vessel loaded the cargoes onto the deck, before making its journey to the USA.
The units were discharged directly omto a barge at the port of New Orleans. The barge is currently heading north to its final destination in Kentucky.
In a separate project, Hareket loaded out a jacket for the Northern Marmara natural gas storage extension (phase III) project in Istanbul, Turkey.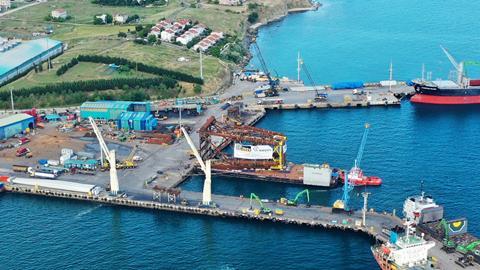 Hareket deployed 72 axle lines of conventional hydraulic trailers equipped with two power pack units for the project. The jacket measured 52 m x 27 m x 24 m.