Seven sets of wind turbines and accompanying equipment have been transported from İzmir to Pozantı, Turkey, by Hareket Heavy Lifting & Project Transportation.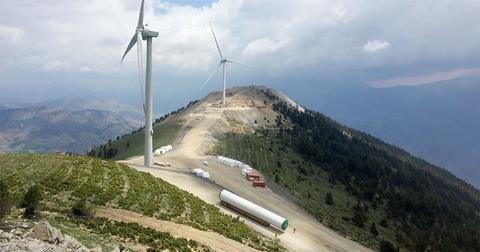 The company deployed 12 axles of SPMTs, six-axle lowbeds, two heavy haulage trucks and four mobile cranes for the project.
The cargoes had to move along a 14 km mountainous road, with the operation taking place at an altitude of 2,200 m. In addition to the difficult road and weather conditions, Hareket also had to tackle seven sharp turns along the route.