HBH Logistics has coordinated the last-mile transport of a material handling machine from Antwerp in Belgium to Duisburg, Germany.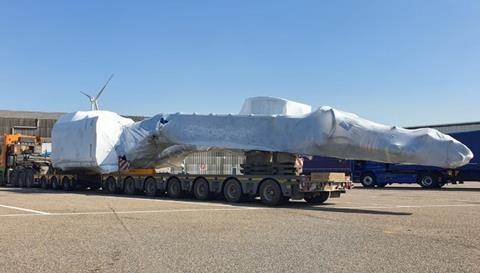 The crane has a lifting capacity of 130 tons (117.9 tonnes) and maximum reach of 27 m. It was partly disassembled for the ocean transport to Antwerp and for the onward delivery to Duisburg, to ensure the operation adhered to the limits of the transport permits. HBH oversaw the leg of the journey from Antwerp to Duisburg.
HBH Logistics is a member of the XLProjects (XLP) network.