Jumbo has completed the transportation part of its contract for the Yunlin offshore wind farm in Taiwan.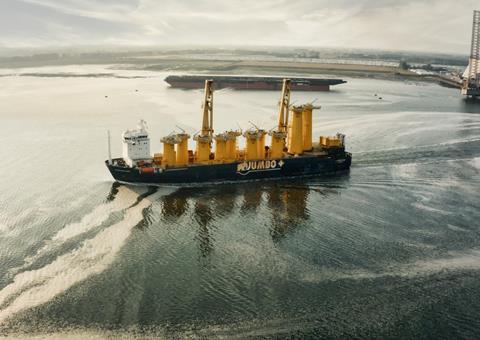 Jumbo was awarded the transport and installation contract as a Tier 1 contractor by Yunneng Windpower – a Taiwanese subsidiary of Germany-headquartered wpd – in June 2019, as HLPFI reported here.
The transport element included the delivery of 40 monopiles, 120 monopile sections, and 40 transition pieces (TP) from the Netherlands and Germany to Taiwan.
Jumbo mobilised ships from its own fleet of heavy lift vessels and subcontracted deck carriers and vessels from third parties. The transport of the components required 21 intercontinental voyages, said Jumbo.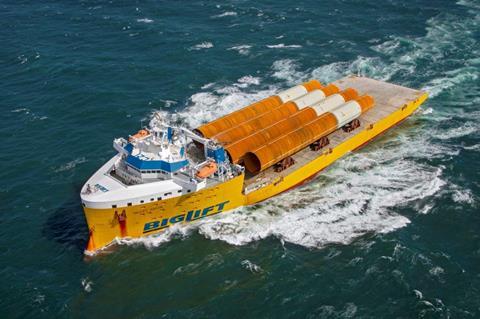 The company also oversaw the engineering, design, and fabrication management of the supporting and sea-fastening elements such as cradles, grillages, and load spreader beams, the procurement of additional equipment and services.
Speaking of the project, Boudewijn van der Garden, commercial manager, specialised in offshore renewables at Jumbo, commented: "We highlighted potential bottlenecks in the port logistics in Taiwan well in advance, tackling them in an open and candid fashion to safeguard our client.
"Moreover, we supported direct berthing at the fabrication yard in Germany; this saved a lot of time. We re-used the saddles and other sea-fastenings; this saved a lot of money," van der Garden added.
The next phase of the project will see Jumbo install 80 transition pieces. Once again, the company will be working at a Tier 1 level, contracting additional support services such as monopile cleaning specialists and TP grouting teams.